Police seek robber who held up gas station at knifepoint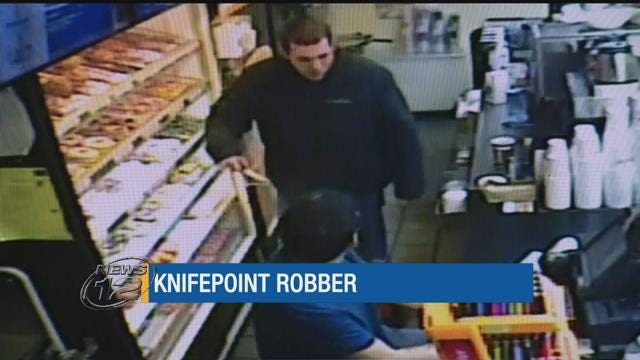 The search is on for the man behind a knifepoint robbery in Medford.
It happened at the BP Gas Station on Expressway Drive South around 8 p.m. Friday.
News 12 is told two employees were working when a man with a knife walked behind the counter and demanded cash from the register. Surveillance video shows the suspect confronting 19-year-old employee Jose Ruano.
Ruano complied and the suspect allegedly made off with $350 and a pack of cigarettes.
Ruano says he ran after the suspect, who got in his car and drove off. He says he tried to get the suspect's license plate number by driving after him, but lost him after a couple of blocks.
"I just thank God that everything went OK. No accidents were caused, no one was hurt," Ruano told News 12.
Authorities are urging anyone with information about the suspect to call Crime Stoppers at 1-800-220-TIPS.