Police: Motorcyclist dies following Bay Shore crash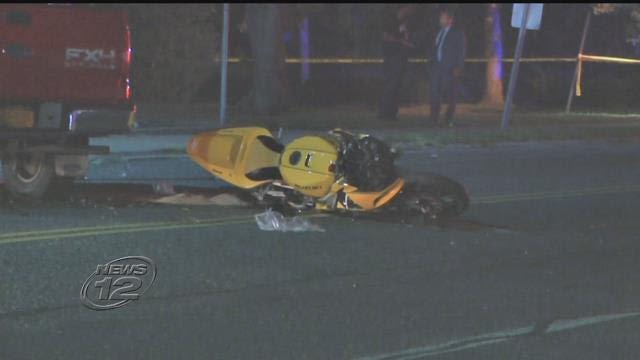 Police say a motorcyclist was killed in a crash in Bay Shore on Wednesday night.
According to police, a man was driving a truck southbound on Brentwood Road when he attempted a left turn into a parking lot.
Police say Victorino Penado Argueta, 44, of Bay Shore, was operating a motorcycle northbound on Brentwood Road and collided with the truck.
Argueta was transported to Southside Hospital in Bay Shore by ambulance, where he succumbed to his injuries a short time later. The truck driver was not injured in the crash.