Police: Cashier shot during robbery at Freeport deli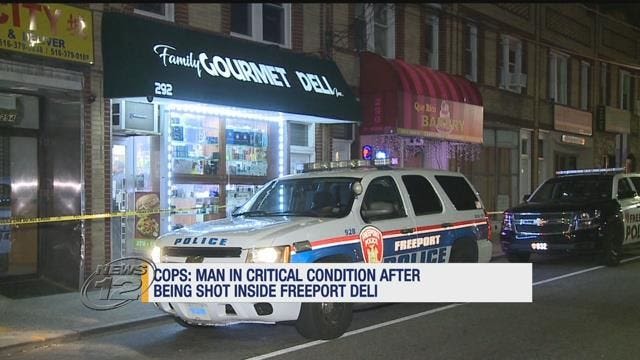 Police say a man is in critical condition after being shot during a robbery at a Freeport deli.
According to police, the incident happened around 2:30 a.m. inside the 24-hour Family Gourmet Deli on North Main Street.
Police say a black male wearing a mask walked into the deli, demanded cash and quickly fired two shots at the cashier.
The victim was shot in the leg and torso and is in extremely critical condition.
There is no word on any arrests.