Police: 3 MS-13 gang members arrested for attempted murder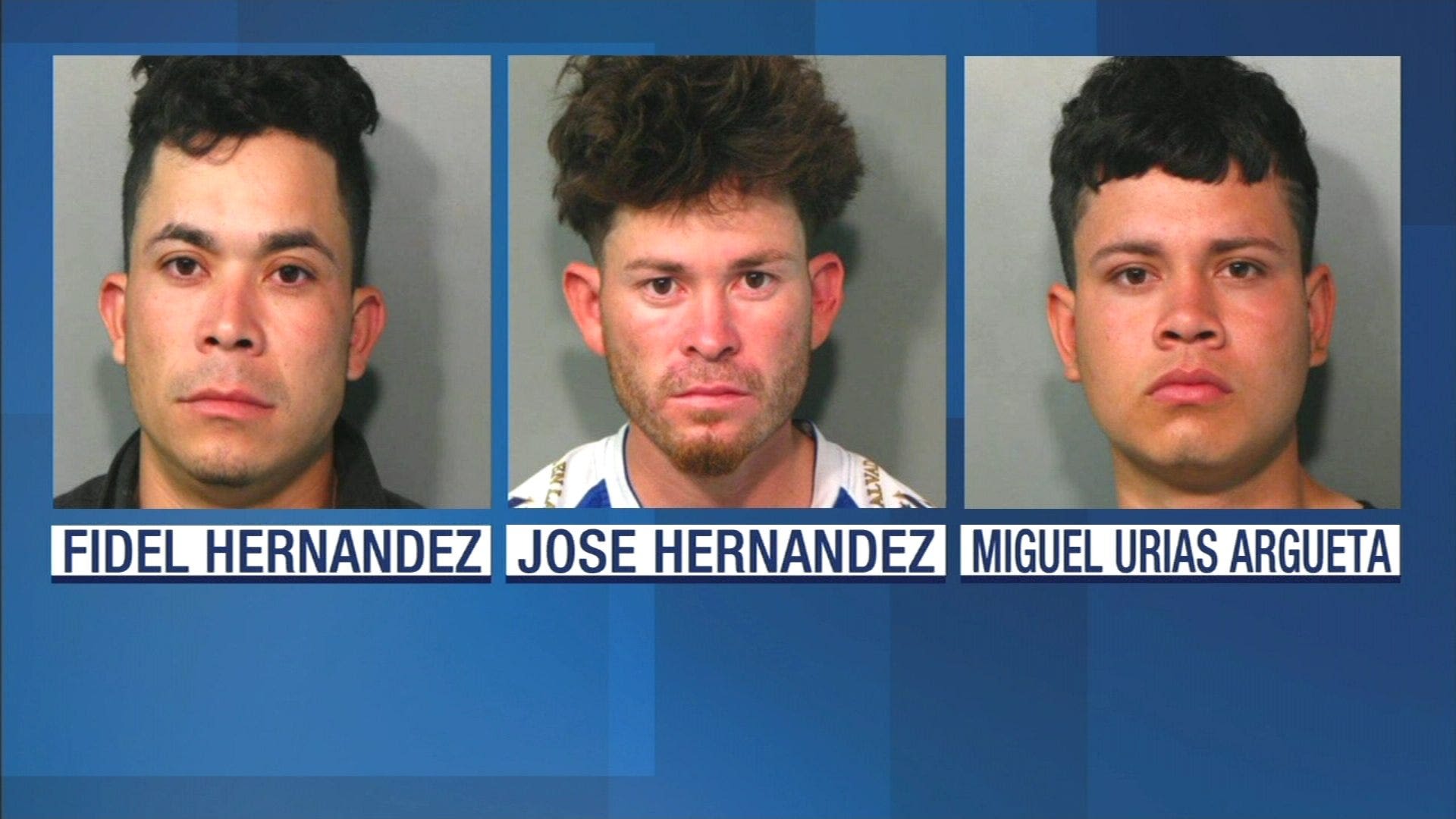 Three alleged MS-13 gang members are accused of attacking two teens with machetes.
Police say 23-year-old Fidel Hernandez, his brother 26-year-old Jose Hernandez, and 18-year-old Miguel Argueta used machetes to attack two different 19-year-olds in separate incidents in Westbury.
The most recent attack was early Sunday morning on Dover Street. Police say the suspects approached a 19-year-old victim who was outside his home and asked him, "Why are you laughing?"
Prosecutors say when the victim replied, "I can laugh whenever I want" he was slashed in the abdomen with a machete. Jose Hernandez then allegedly pointed a gun at the victim and fired four shots. The shots missed the victim and ended up in a neighbor's garage.
The second attack occurred in January. Prosecutors say the 19-year-old victim was walking down Kinkel Street when the Hernandez brothers came up behind him and slashed him in the face with a machete.
The Hernandez brothers are charged with two counts of attempted murder and criminal possession of a weapon. They were held without bail. Arguenta is also charged with attempted murder. His bail was set at $750,000.
Authorities say the Hernandez brothers are in the country illegally from El Salvador. Police say Arguenta was in the federal unaccompanied minor program.
Police are encouraging any other potential victims to come forward.