Periods of rain mixed with some snow today for LI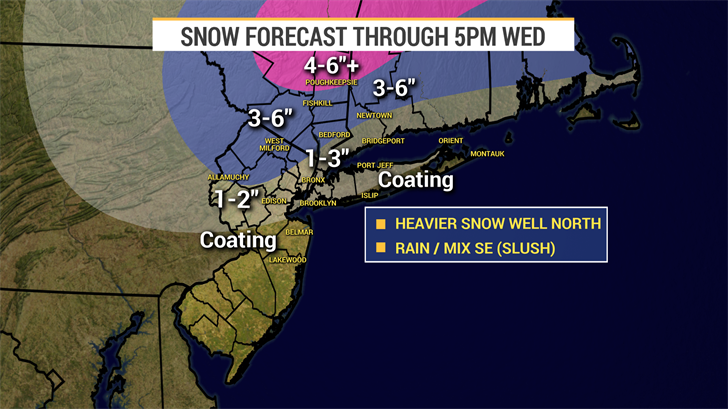 Expect cloudy skies with periods of rain mixing with snow today.
News 12 meteorologists say most of the day will have rain, but after 10 a.m. in Nassau County snow will mix in.
Minor accumulation on grassy areas is possible.  
Temperatures will be 40 degrees, but are expected to drop down to 19 degrees tonight.