Patchogue residents rattled by noise, vibrations from idling trains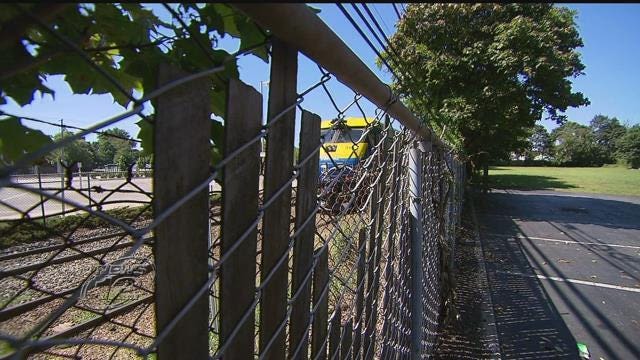 Residents in a Patchogue neighborhood say they're fed up with idling LIRR trains disturbing their peace and quiet.
Homeowners along Academy Street say they can feel their homes vibrate and say they can't even hear each other whenever a train is sitting nearby. They say the diesel trains often idle on the weekends in between trips, sometimes for hours at a time.
Suffolk County Legislator Rob Calarco (D-Patchogue) says he asked the MTA to consider using an alternative track for idling trains. He says it has been a decades-long battle with the MTA.
"The response we got from them was, 'Sorry, there's nothing we can do, the trains have to run and this is the way its gonna be,'" Calarco says.
Residents and local leaders are calling on the MTA to find alternative ways to keep the peace. Calarco suggests options like a sound wall or vegetation to help reduce the noise and vibration.
In a statement, an MTA spokesperson said, "The LIRR always strives to minimize disturbance to local residents. Diesel trains sometimes idle between runs because the shutdown and startup process can take hours. This is avoided in residential neighborhoods whenever possible."
Residents also complain that the trains create traffic issues along South Ocean Avenue, where they say drivers are often stuck waiting 15 to 20 minutes for trains to clear out.