Judge gives rare consecutive sentence for fatal hit-and-run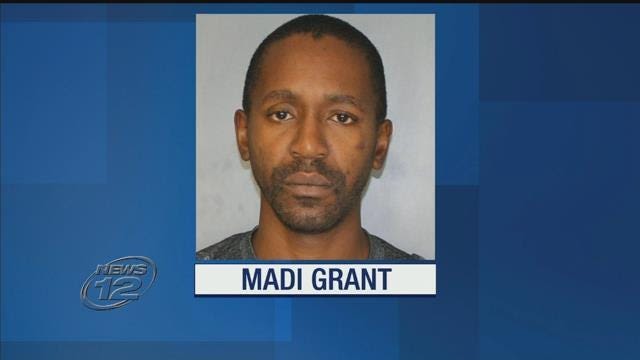 An Oyster Bay man was sentenced today to up to three decades in prison for a fatal 2014 hit-and-run.
Madi Grant, 35, was convicted earlier this year of driving high and at nearly 90 mph on the Southern State Parkway when he crashed into Sherman Richardson's car, pushing it head-on into a tree and killing him.
Grant was sentenced to 14 to 30 years prison for manslaughter, leaving the scene of a crash and later setting fire to a car to cover up his crime. In a rare ruling, the sentences were ordered to run consecutively. If the sentences had been handed down concurrently, Grant could have only faced seven to 15 years in prison.
Assistant District Attorney Stefanie Palma said the sentence sends a message. 

"If there is a situation where you cause a death of somebody else, and then you choose to leave the scene, that's a separate crime and will be punished," said Palma.
Richardson's wife Jawana tearfully read a victim's statement in the court and said she can't forgive Grant.
"Although it won't bring him back, our family has justice," she said. "My husband forgives him, I know God forgives him, but in my heart I can't - Sherman did not deserve this."

Executive Assistant DA Maureen McCormick praised the work of state police investigators, witnesses to the crime and to Jawana Richardson, who is now working in Albany to increase penalties for vehicular crimes in honor of her husband.

"Across New York state, hundreds of crashes are unsolved every year, and Jawana knows the suffering that it was to wait to get that justice," said McCormick

Jawana Richardson still feels Grant should have received a longer sentence.
"I still feel he didn't get enough time, so the laws need to be stricter here," she said.

Just before the sentencing, Grant said to the judge, "I know I'm not perfect, I've made mistakes in my life, I can't change the past."