North Shore communities in Nassau urged to conserve water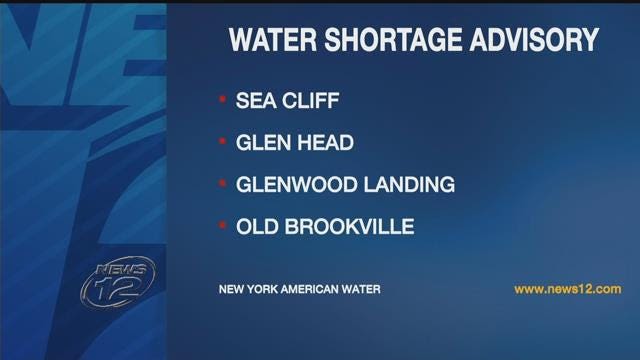 Residents in several North Shore communities in Nassau are being asked to conserve water due to a shortage in the area.
New York American Water issued an advisory for Sea Cliff, Glen Head, Glenwood Landing and Old Brookville. Officials say the shortage is because a water tower was damaged, putting a strain on the entire system.
Affected residents are being asked to refrain from washing their cars, watering their lawns or filling their swimming pools during the advisory.
There is no word on when the advisory will be lifted.
It comes as customers complain of surcharges on their bills that amount to hundreds of dollars. In June, rates went up 62 percent, and back in October, there was an 8.3 percent rate hike.
Customers are planning a meeting for next week with local officials and the water company president on alternatives to deal with their rising costs. The meeting will be held at 6:30 p.m. Wednesday at the North Shore Middle School in Glen Head.