Mobile Mammography Van provides easy access to mammograms across LI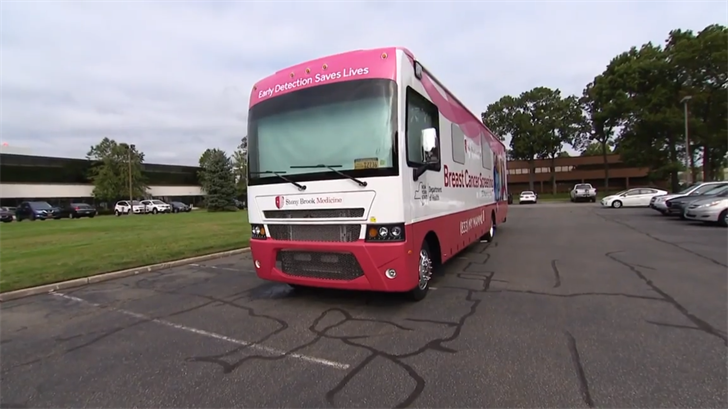 One team of health care workers is on a mission.
They're trying to make sure every woman on Long Island, 40 and older, who needs a mammogram has easy and convenient access to it. And no prescription is needed.
The
Mobile Mammography Van
from Stony Brook Cancer Center travels throughout Suffolk and Nassau counties all year long.
The van is spacious and features a registration area, a comfortable waiting room, private changing and exam spaces, and state-of-the-art 3D equipment. It also has an all-female medical staff.
News 12's Elizabeth Hashagen and Elisa DiStefano hopped on board to check out the unit and find out what happens inside.