Mineola business owner calls on village to fix potholes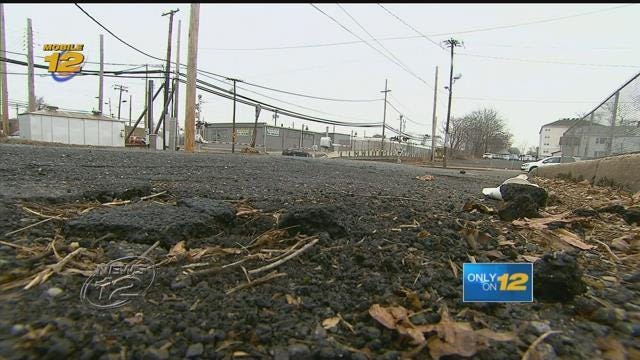 A business owner in Mineola is calling on the village to take action on road potholes that he says are driving away customers.
Sonny Jain, of Vess Pipe and Steel, has owned his business on Front Street for more than 30 years, and he says the streets have long been a mess with potholes and cracks.
Jessica Marrero works for Jain as a sales representative. "I'm always worried about my car breaking down if I hit one of these things, you know, coming to work every day," she says.
Marrerro says she's called the village many times about the pothole problem herself. She says sometimes the village will send someone to fix potholes, but within months the problems return.
News 12 first reported on Front Street's potholes back in 2015. Jain says because the potholes keep popping up he wants to meet with village officials to come up with a permanent solution. He sent a letter to the village last week, asking that the street be completely repaved.
Asked for comment, Village Mayor Scott Strauss said in a statement, "Our village has a comprehensive road rehabilitation and repaving schedule. However, Front Street abuts the Long Island Rail Road and will soon be impacted by the governor's third track expansion project. It would be irresponsible to taxpayers to have any discussion of Front Street's long-term repaving needs, beyond regular maintenance, without first taking into account the third track project. In the meantime, the Village of Mineola was notified of these potholes on Friday and the potholes will be repaired as part of our village's regular road maintenance, as are all potholes."
News 12 also asked Mayor Strauss if village officials would be willing to meet with Jain after the project is complete to discuss a long-term solution, and why no one from the village ever called Jain back about his concerns throughout the years.
Strauss said in response, "I would be happy to meet with Mr. Jain regarding repaving after the LIRR releases its final third track plans and we know the extent to which they will disrupt or alter the roadway."