Millennial Money: How to use ChatGPT to plan your next trip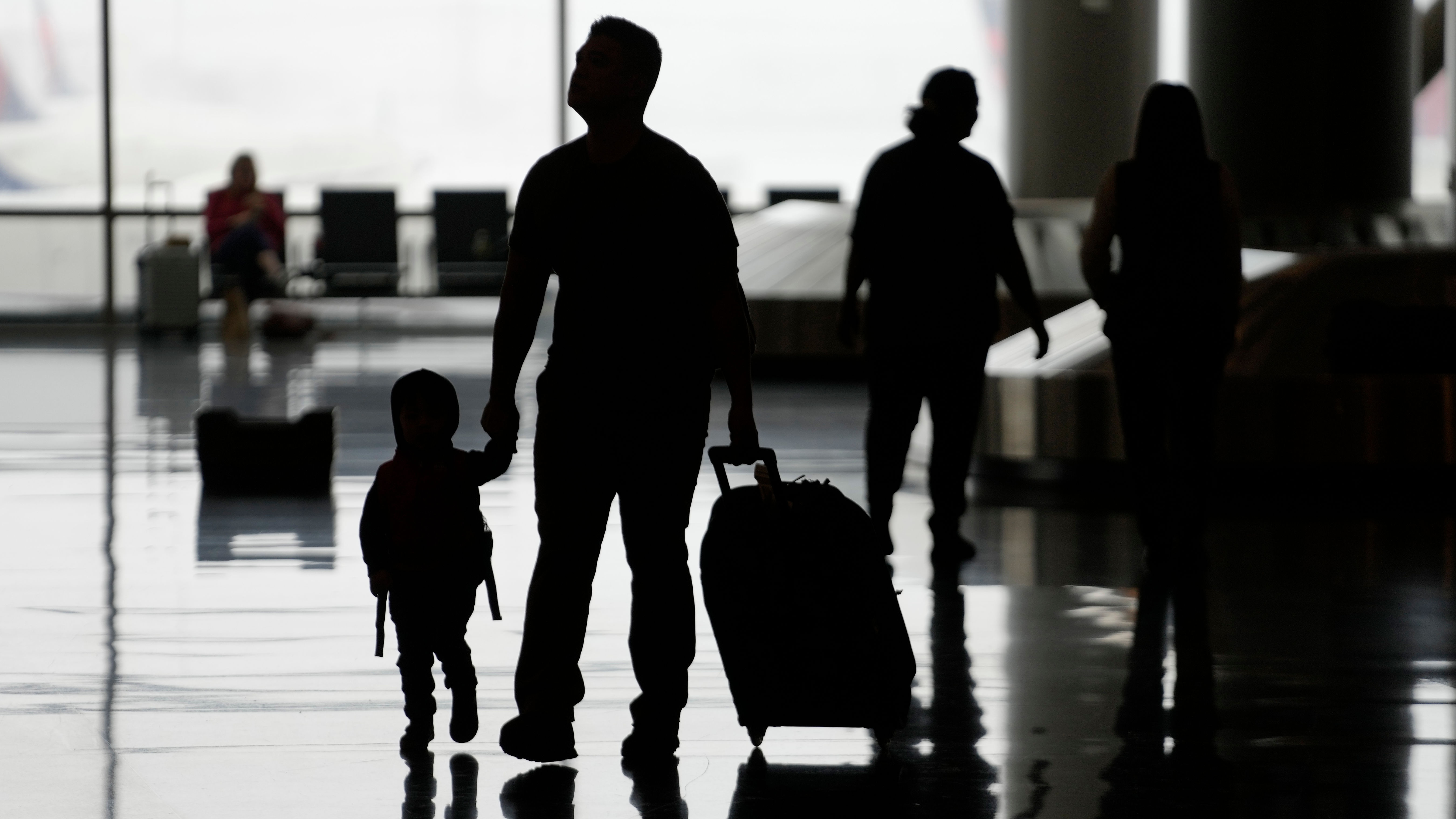 Planning travel can be a daunting maze. Guidebooks, by their nature, send all readers to the same destinations. And web searches can yield an unhelpful mess of content.
Yet some tech-savvy travelers are finding success using artificial intelligence chatbots like ChatGPT and Bard to inspire and plan their vacations, treating these services like free, on-demand travel agents.
"I liked the idea of ChatGPT because it gives you a very clear list," says Alpa Patel, an avid traveler based out of New York City.
Patel has been planning a family trip to Edinburgh, Scotland, for the summer. After getting frustrated with the cookie-cutter travel websites served up by Google, she had an idea: Why not ask ChatGPT for some advice?
"I started with the best places to stay and it gave me a list of neighborhoods, along with the best hotels. I actually picked my hotel through that list," Patel says.
SET YOUR PREFERENCES
Although Patel enjoyed the simplicity of these responses, she quickly found another reason why AI chatbots like ChatGPT can be useful for travel planning: customization.
Google was giving her endless recommendations for the Scottish Highlands, but Patel's younger son gets carsick, so she didn't think it would be feasible for him to spend hours in a car to get there. She found ChatGPT was able to give her reasonable alternatives.
"I very specifically asked, 'What are good day trips when you have a child who suffers from car sickness?' It came up with some ideas that you could go to by train," she says.
Steven Kreimendahl, co-founder of the blog Travel to Blank, was planning a trip to Japan in the spring with his wife and mother-in-law and used ChatGPT's personalized recommendations to consider the group's different travel styles.
"My wife and I love traveling all day, while my mother-in-law prefers a slower form of travel," Kreimendahl says. "I gave ChatGPT as much detail as possible and let it run with that."
This approach differs from traditional ways of researching travel ideas. It requires some creativity on the traveler's part to identify their niche interests, such as 1950s architecture in New York City or the best tonkotsu ramen in the Ginza neighborhood of Tokyo. Rather than simply reading a list of ideas, trip planning with AI chatbots involves feeding it the preferences that matter to you.
"The more information it has, the better response you'll get," Kreimendahl says.
PUSH BACK AND VERIFY
Unlike real travel experts, artificial intelligence models can't get their feelings hurt. That means it's OK to shoot down ideas you don't like - in fact, it's encouraged.
While web search results essentially reset with every new query, the language models powering chatbots can carry on long conversations, remembering and responding to questions and feedback throughout.
"Sometimes it's really broad, like, 'just relax for the day,'" Kreimendahl says, citing ChatGPT's recommendation for a multiday itinerary. "Don't be afraid to dig in deeper and ask for more specific requests."
And while these models are great at generating ideas and answering simple questions, nothing they say should be taken as, well, true. ChatGPT, for example, is based on historical information up to 2021, so you can't expect it to provide the latest details, which you might find with a search engine like Google. The chatbot may recommend a restaurant that closed during the pandemic or a train line that isn't running on your travel dates.
For example, Kreimendahl was visiting Japan at the end of cherry blossom season, and ChatGPT didn't know when or where these blooms were actually happening.
GET INSPIRED
AI chatbots like ChatGPT might seem like technological wizards, but they're still quite limited in what they can do. Don't expect them to know current flight prices to Dubai or book a reservation at a restaurant it recommends.
However, some travel companies are working on integrating AI chatbots with the booking process. Expedia recently introduced an integration with ChatGPT that saves its recommendations in the Expedia app.
"Any hotels recommended in the conversation powered by ChatGPT will automatically save to a new 'trip' in the app that travelers can go back to when they're ready to shop and book their trip, adding on flights, activities, cars, etc.," said Rajesh Naidu, senior vice president and chief architect at Expedia Group, in an email.
These integrations are in their early days, so travelers will still have to do the actual booking legwork. But the fun of using AI chatbots lies in the ideas they can generate and the collaborative approach they foster.
"It's the ideation stage," Patel says. "It's giving me the inspiration for what to look deeper into."
This column was provided to The Associated Press by the personal finance website NerdWallet. Sam Kemmis is a writer at NerdWallet.