Manhunt for car-theft suspects prompts school lockdown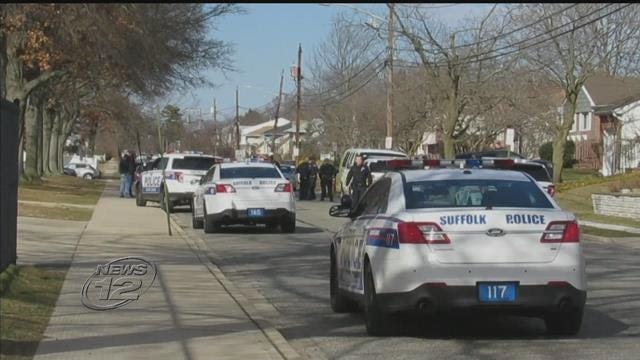 A manhunt for three suspects who allegedly stole a deliveryman's car triggered a lockdown Monday at Farmingdale High School.
Police say the car was stolen this afternoon at a home on Westchester Avenue in West Babylon. The three men allegedly took off in the car, but crashed on the Southern State Parkway following a police chase.
Investigators say the suspects ditched the crashed car and fled on foot. News 12 is told they went from backyard to backyard in neighborhood near Farmingdale High School in an attempt to escape, prompting the lockdown.
One man says his wife spotted the three suspects in their backyard at one point.  Another resident says there was a massive police presence in the area, with blocked-off roadways.
The three suspects were eventually taken into custody, but police have not yet released their identities.
The lockdown at Farmingdale High School was lifted before dismissal, and students were able to head home normally.
As News 12 has reported, police have been looking for a group of thieves who have been stealing cars from food delivery workers in Nassau County. There's no word on whether the case could be linked to those incidents.