Long Beach real estate company holds live painting event to help beautify city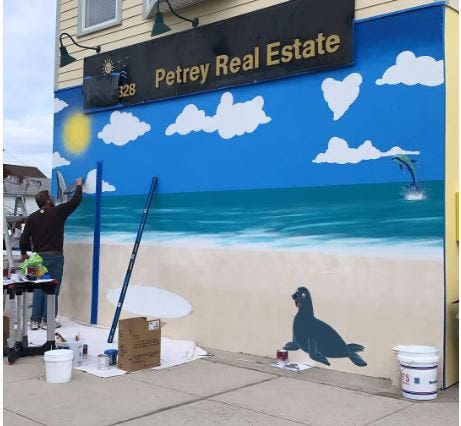 A Long Beach real estate company held a live painting event Saturday as a way to beautify the city and encourage other businesses to do the same.
The Petrey Mural Contest was hosted by Petrey Real Estate, and involved local artists vying to paint a wall located on West Beech Street, a popular tourist destination.  
A total of 19 artists entered the contest for a cash prize and chance to paint the large stucco wall on the corner of West Beech and Oregon streets.
Petrey held a vote and let the community decide who would paint the mural.
Local artist Rob Rothman won with his vintage Long Beach postcard design. There were also two second place winners who got to paint two walls inside of the real estate office.
Residents came out to watch the live painting event, and more than 130 sweatshirts and T-shirt were given away with the winner's mural on the back.