MTA: Downed PSEG LI power lines caused LIRR suspensions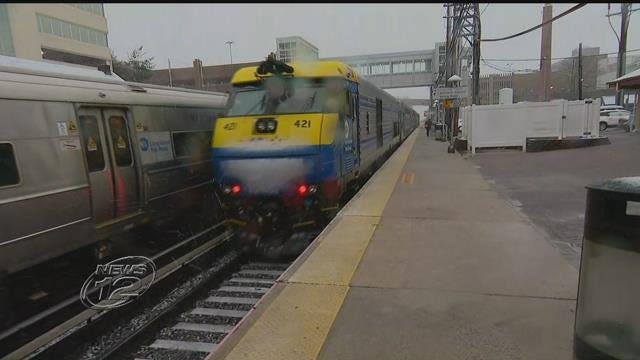 The Long Island Rail Road is back on track after six branches were suspended during Wednesday's nor'easter.
The MTA says there were two major problems – both involving PSEG Long Island power lines coming down on the tracks.
The first happened around 5 p.m. east of the Merillon Station in Garden City, which caused suspensions on the Port Jefferson, Ronkonkoma, Oyster Bay and Hempstead branches.
About 20 minutes later, a power line down on the tracks at the Freeport train station caused the Babylon and Montauk branches to be suspended.
A fallen tree in Cold Spring Harbor also caused more disruptions on the Port Jefferson branch.
"I think they should pay a little extra attention to the [power lines] that could cause delays for the railroad and make sure they're above average or maintained more frequently," says Peter Haynes, with the LIRR Commuters Campaign.
MTA board member Mitch Pally says he thinks the answer is to cut down all the trees that line the LIRR tracks and sit near the power lines. 
"If I had my druthers, I'd cut them all down," he says. Pally also adds that communities would not support the idea due to noise or the general appearance.
A spokeswoman for PSEG Long Island says the incidents were caused by heavy snow and high winds.
Last month, LIRR President Patrick Nowakowski took responsibility for poor service and promised to improve it. His plan includes technology to protect switches and rails from freezing and enhancing the passenger communication system.
News 12 asked to interview Nowakowski, but the request was denied.