Lindenhurst man gets 6-18 years for fatal drunken crash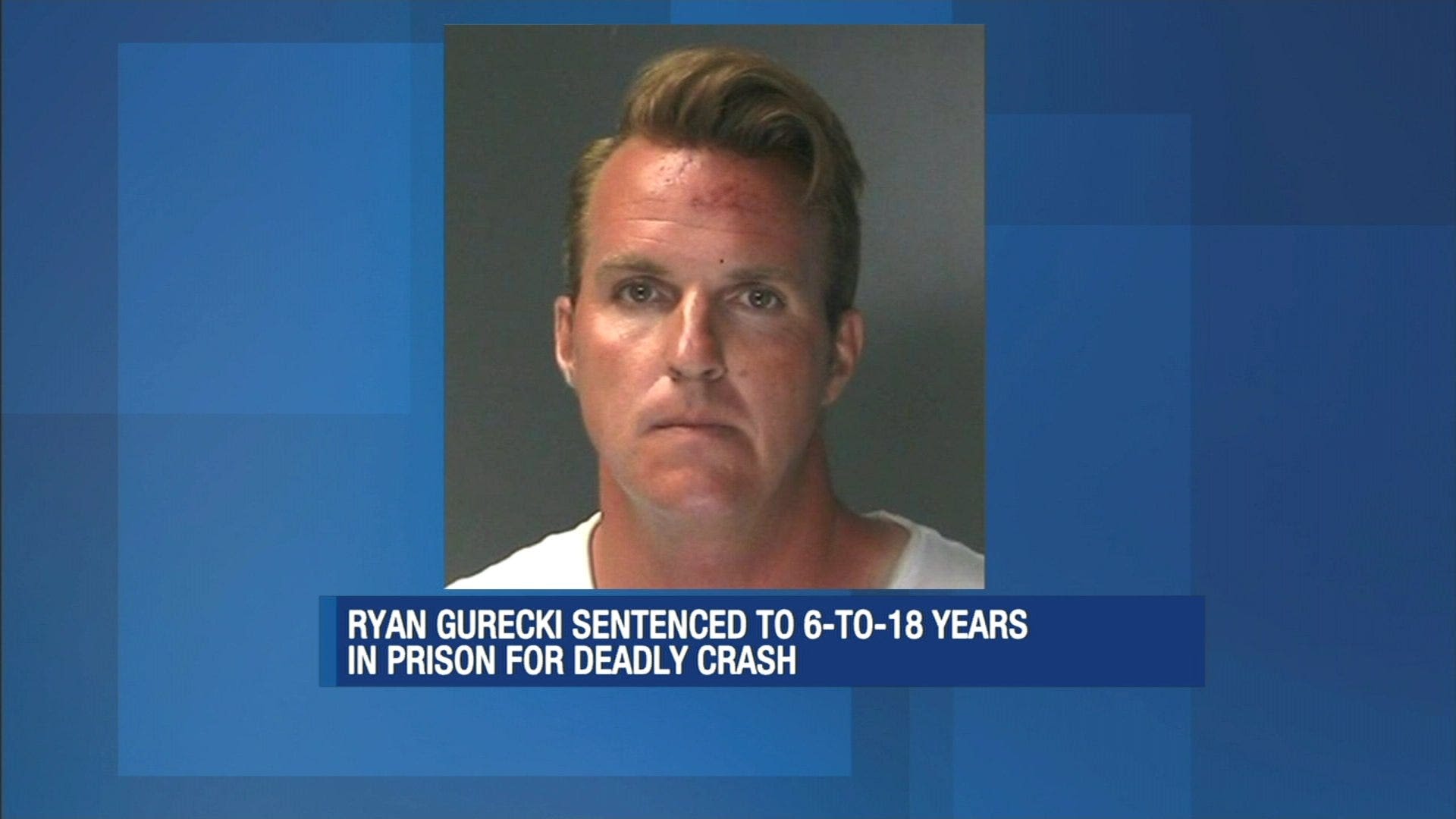 A Lindenhurst man was sentenced today to six to 18 years in prison for a drunken driving crash that claimed the life of a nurse and mother.
Ryan Gurecki, 35, pleaded guilty in March to aggravated vehicular homicide. He admitted he was drunk when he rear-ended an SUV at a stoplight on Route 110 last July. The crash killed Karen Holden. Her husband suffered a traumatic brain injury.
The courtroom was filled with emotion. Lynne Palmyer, Holden's sister, asked the judge to not let Gurecki out of jail until he's 56 years, 6 months and 26 days old – the exact age of her sister at the time of her death.
In court, the victim's husband turned his back to Gurecki as he apologized and told them that he accepted full responsibility. Holden's husband had no comment as he left, but he had asked the court for the maximum penalty and asked the court how someone with Gurecki's record could be on the road.
Gurecki was previously convicted of drunken driving in 2006. His driving record shows his license has been suspended 13 times and that he'd been in five crashes.
Gurecki's attorney says he plans to be a model prisoner and that Gurecki wants to turn his life around.