LI towns host March for Our Lives town hall meetings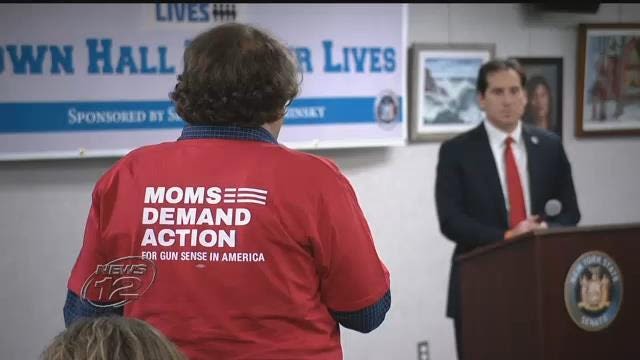 Multiple towns across Long Island hosted events Saturday as part of the March For Our Lives nationwide Town Hall Project.
Event organizers encouraged constituents across the country to have face-to-face conversations with their elected representatives.
Paul Guttenberg lost his niece, Jaime, in the Parkland school shooting. To help his family's grieving, he wants to enact change. He spoke to March For Our Lives supporters at the Knox School in St. James.
"After the shooting, I made my initiative to work with this youth movement because they are the change, and they will bring the change to Congress," said Guttenberg. "I will not allow another community or family, if I can do something about it, to go through what Parkland, Florida, is experiencing and what my sister-in-law and my brother and my 17-year-old nephew is living through right now."
State Sen. Todd Kaminsky also participated in a town hall event at the Rockville Centre Library Saturday.