LI school districts explore new safety measures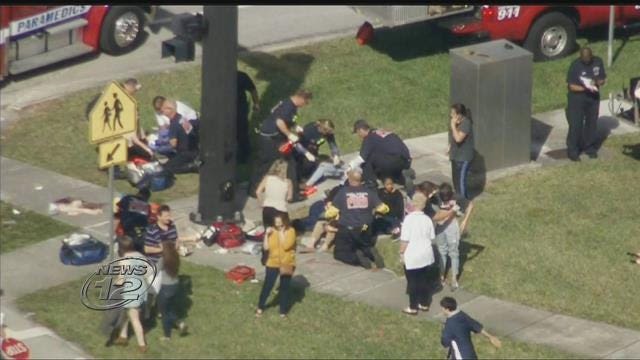 School districts across Long Island are looking at new security measures following the school shooting in Parkland, Florida.
Some districts have made public posts detailing their current security measures for concerned parents. Others are asking for input.
Elwood Superintendent Kenneth Bossert says he would like Suffolk police to train more officers to work in schools.
In his district, most of the entrances to the schools are locked, and everyone must enter through the main doors. 
Sherry Jackson, a local parent, says her 10th-grader daughter has asked for bulletproof windows in every classroom.
School officials in Port Jefferson and Elwood invited parents to a Monday night meeting on safety issues, and the Bayport-Blue Point School District says it's adding more security personnel as soon as children return from February break.
"Whatever we need to do, it needs to be done now -- not six and 12 months from now," says Thomas Viola, a parent from East Northport. "Because I'm sure somebody's out there now planning the next one, and we can't lose any more children."