LI football teams raise money for suicide prevention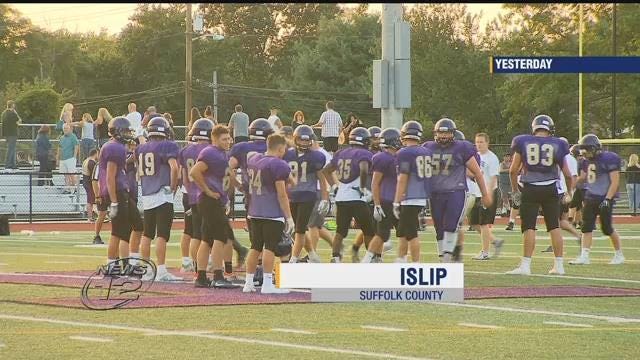 The Islip, West Islip, Connetquot and Miller Place varsity and JV football teams took part in a four-way scrimmage for charity Saturday.
All of the proceeds from the event benefit the Response Crisis Center for Suicide Prevention.
"Working in a high school, you see kids dealing with different things, it's a difficult time to grow up, so we're just trying to get the kids that need help, and get them the help they need," says Mike Hansen, Connetquot Varsity Football Coach.
Organizers hoped to raise up to $5,000 between shirt and ticket sales for the charity.
"We're already out in the middle schools and high schools taking about prevention, but today is a chance for us to reach out to their parents as well, and we're very grateful for that opportunity," says Lorraine Peragallo, of the Response Crisis Center.