Jets' Woody Johnson would 'absolutely' spend for a vet QB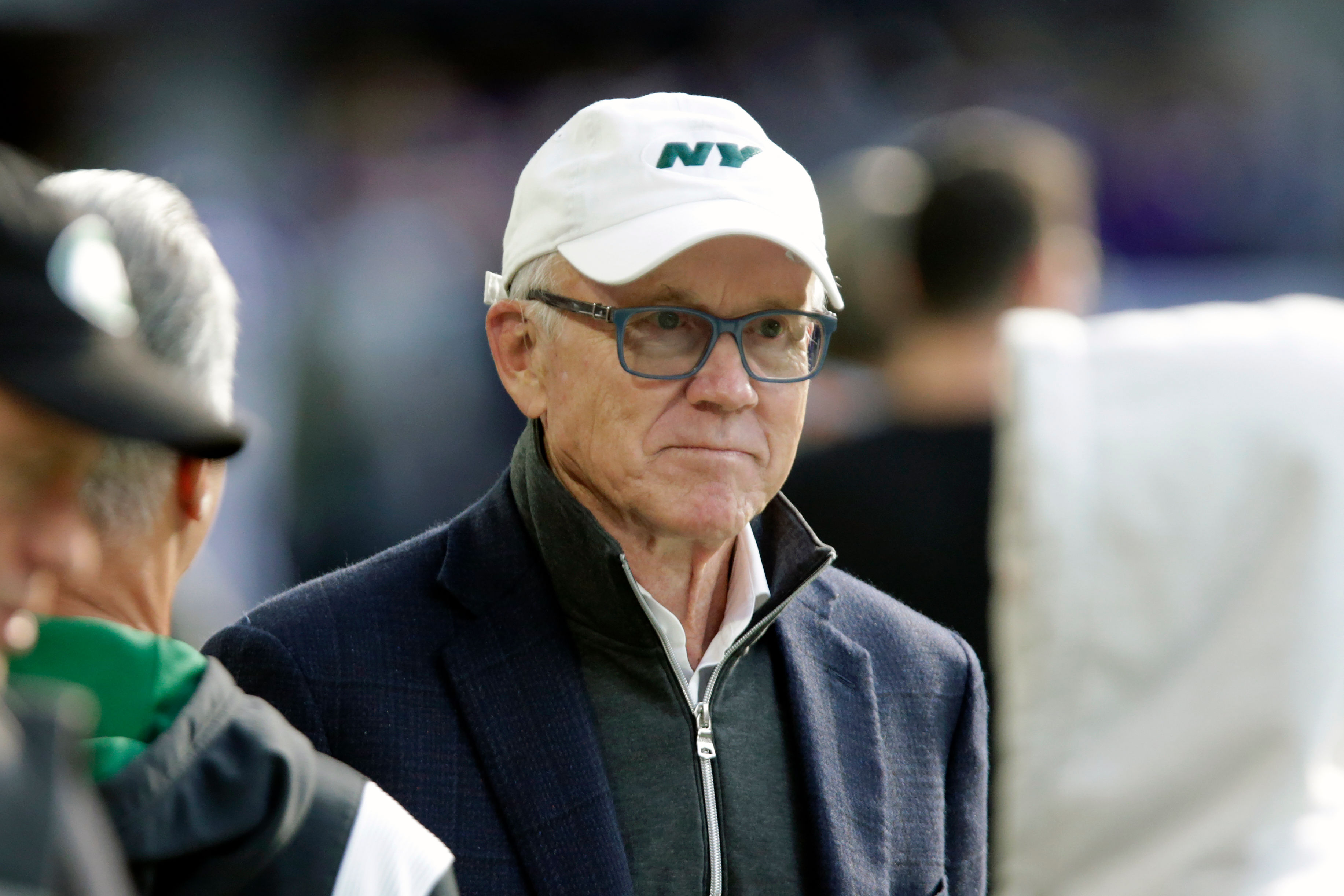 Woody Johnson has watched the New York Jets miss the postseason for the past 12 years and feels the same way as the fans.
He's frustrated. And wants that brutal, embarrassing run to end.
Johnson, the Jets' owner since 2000, isn't issuing a playoff mandate for next season. He never has.
But after what he called "a roller-coaster" season during which the Jets went 7-10 and ended with a six-game losing streak, he made it clear it's time for coach Robert Saleh and general manager Joe Douglas to win.
"This team is loaded, I think," Johnson said, "and ready to go."
Well, other than at quarterback.
Zach Wilson struggled miserably in his second season and was benched twice. There are serious questions about whether he'll ever come close to living up to being the No. 2 overall pick in 2021.
"Zach had a tough year, there's no denying that," Johnson said. "I still have confidence. I've seen some kernels of real talent there. ... But the confidence level, whatever it was, went down."
He echoed the sentiments of now-former Jets offensive coordinator Mike LaFleur, who acknowledged last week Wilson might have been better served sitting behind a veteran quarterback as a rookie.
"I think we could've done a better job, for sure," Johnson said, "and we will do a better job next year."
So bringing in a veteran quarterback who can help steer the offense from the unproductive and inconsistent mess it was the past two seasons is likely a priority this offseason.
And Johnson is "absolutely" on board — even if it's a pricey proposition.
"We've got a (salary) cap, so you've got an amount you can spend," Johnson said. "But yeah, that's kind of the missing piece. Our defense was an unbelievable story that you saw this year, from last place to close to the top in defense, in terms of any measurable. If you can do the same thing on offense, it looks pretty good, right?"
Names such as Derek Carr, Jimmy Garoppolo and maybe even Lamar Jackson will be mentioned by fans and media when discussing the Jets' QB situation over the next several weeks.
Saleh said Thursday that Johnson has been supportive and gives him and Douglas "full autonomy" on decisions. Johnson acknowledged he has "a voice" in the overall process, but leaves it up to Saleh and Douglas — and that includes the move with LaFleur.
The Jets finished near the bottom of the league during LaFleur's two seasons running the offense, and Saleh said he'll "cast a wide net" on finding a replacement — who will also have input on the quarterback situation.
The Jets have reached the Super Bowl just once in their history — 54 years to the day — in 1969 during the glory days of Joe Namath. New York is simply looking to just reach the playoffs these days, an unattainable goal the past 12 years.
"I don't do mandates," Johnson insisted. "We've all had a long wait — 54 years from the last Super Bowl is too long. Way too long. I'd like to change that fast, but mandates don't work. We go into every game thinking we're going to win that game. That's our mindset."
In the 11-minute broad-ranging interview, Johnson touched on several other topics with reporters, including whether he sees the franchise-record playoff drought as part of his legacy as an owner.
"I really don't look at things that way," he said. "I look at it year to year and I'm trying to get better. I want to win more than anybody. I hate losing. I want to win. The coach and the general manager feel the same. They are all in. ...
"Do I like the 12 years? No. But I never look at legacy. Legacy is what I do today and tomorrow."
Johnson maintains Jets fans he speaks to remain "optimistic" despite the struggles of the past decade-plus.
"I want to give them what they want," he said. They want wins and they deserve wins and I'll try to get them wins. I'm going to do everything I can to make it happen for them.
"No stone unturned. Saleh will do it. Douglas will do it. The coaches will do it."
NOTES: Saleh said wide receivers coach Miles Austin, who's facing at least a one-year suspension by the NFL for gambling, will not return next season. Offensive line coach John Benton will also not be back with the Jets. ... Saleh said his "sales pitch" to prospective offensive coordinator candidates includes mentioning the Jets' top-five defense, several talented offensive skill players, how they'll "attack" improving the offensive line and their "aggressive as heck" approach to addressing the QB position.