Jets' 'Sauce' Gardner and Garrett Wilson win Rookie of the Year awards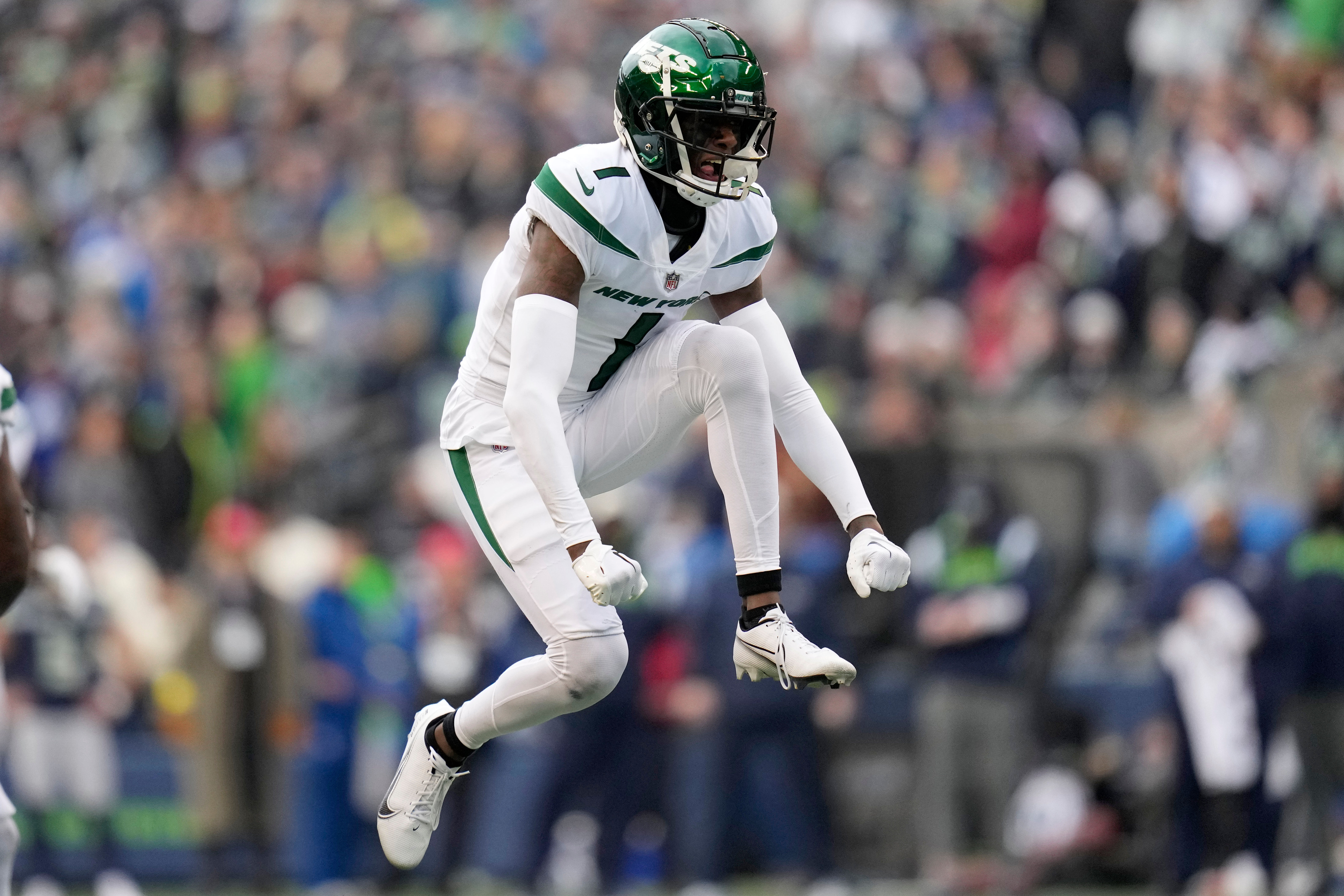 It's all about that Sauce.
New York Jets cornerback Ahmad "Sauce" Gardner won the AP Defensive Rookie of the Year award Thursday, taking 46 first-place votes.
Detroit Lions defensive end Aidan Hutchinson finished second with 129 points, getting three first-place votes. Seattle Seahawks cornerback Tariq Woolen came in third with 73 points, including one first-place vote.
Gardner, the No. 4 overall pick in the draft, started every game for the Jets. He had two interceptions and allowed just 33 catches on 73 targets. Gardner was a first-team All-Pro, becoming the first rookie cornerback to achieve the honor since Hall of Famer Ronnie Lott in 1981.
Jets receiver Garrett Wilson edged out Seattle Seahawks running back Kenneth Walker for the AP Offensive Rookie of the year award.
"This means everything.," Wilson said. "You put in a lot of work to end up in this point and to see it come to fruition, it's awesome."
Wilson and Gardner are the third teammates to win the offensive and defensive rookie awards in the same season. Alvin Kamara and Marshon Lattimore did it with the Saints in 2017 and Detroit's Mel Farr and Lem Barney did it in 1967.
"I was more happy for Garrett," Gardner said.