It's time to get your home and car prepared for winter weather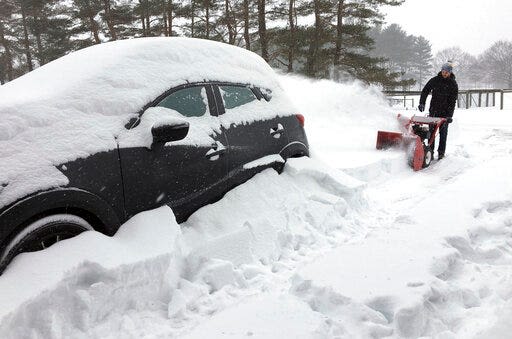 During the first full week of November, the New York National Weather Service was promoting winter weather awareness. And with some snow and record cold already this season, it couldn't have come at much better of a time this year!
Through this campaign, the office aims to educate the general public about winter weather hazards in order to further ensure the protection of life and property this season.
Additionally, this is a great opportunity to winterize your home and car.
Home

Check shovels and snowblowers to make sure they are in good, working condition.
Make sure that you are stocked up on sidewalk salt or ice melt.
Retrieve all winter outerwear that may have been packed away for the season.
Remove leaves from gutters.
Clean fireplaces and chimneys.
Check your home heating system.
Install storm windows or weather stripping to help reduce energy consumption.
Insulate water pipes or lines, especially those that may run along exterior walls.
Disconnect and drain any outdoor hoses.
Make your ice scraper/brush readily available.
Check the battery before the real cold hits.
Swap out regular tires for snow tires, and check the pressure.
Change wiper blades if necessary, and replace the regular fluid with a winter formula.
Make sure your vehicle's emergency kit is stocked with the following:


Portable phone charger
Blankets or extra clothes
Flashlight
Tire air pump
Jumper cables
Road flares
A shovel
Sand or cat litter, for traction
Bottled water
Non-perishable food, such as granola bars or dried nuts