Islanders' Puppy With a Purpose named Monte with future home in mind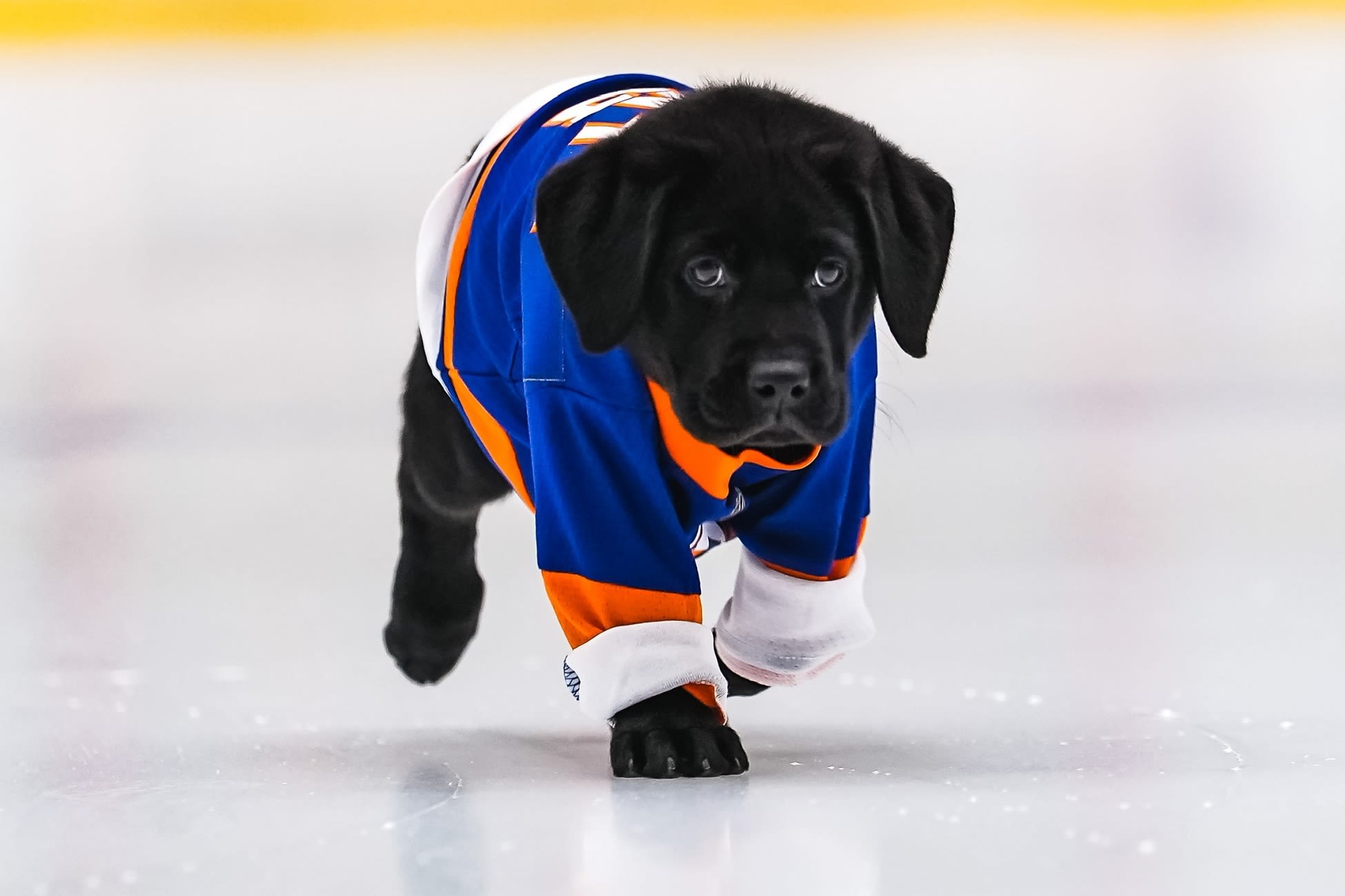 A month from today will mark when the Islanders move into their brand-new home at UBS Arena at Belmont Park. And now their latest teammate will em-BARK on his new journey with a new name that will roll right off the tongue.
"Monte" is the name of the Isles' third Puppy With a Purpose after
fans voted
to name him the last two weeks.
The Islanders and The Guide Dog Foundation of Smithtown have been partners now for three years, having seen Radar and Torri — the team's first two pups — graduate on from the program. Monte is now the next in line to go through training.
"It's an absolute pleasure to partner again with our friends at the New York Islanders to help celebrate the Guide Dog Foundation's 75th anniversary," John Miller, President and CEO, Guide Dog Foundation, said in a press release. "What's better than to be here in our hometown on Long Island to continue this partnership for the third time with the New York Islanders? The partnership is outstanding. Ownership, coaches, the team, and fans, all have embraced the program and we couldn't be any happier to continue this life-changing program with the team."
The 9-week-old male black Labrador, who first booped his way onto the scene back on Oct. 11 during the team's fifth annual 'Pucks and Paws 2022' calendar photoshoot will undergo basic training and socialization with the Islanders' staff, fans and public for the next 14-16 months, and then become a guide dog to individuals who are blind or visually impaired.
The Islanders will host "Monte" at community events, plus select home games to assist in raising him to be confident and calm as a future guide dog.
Fans can follow "Monte's" journey on Instagram at @NYIslesPup to stay up to date on his training and local appearances. They can also purchase the calendar, which benefits the Guide Dog Foundation and is supported by Canidae.
Those will go on sale in time for "Black Friday" and will also be available for purchase soon on the Islanders website and at home games.