Town of Babylon Supervisor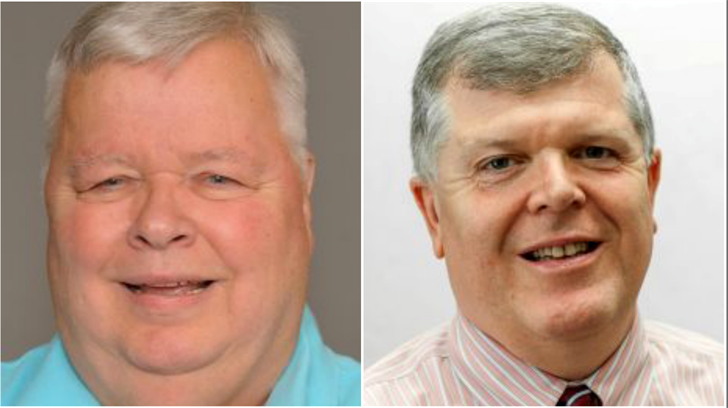 Martin, 67, of North Babylon, is running on the Republican Party line. A certified public accountant, Martin has had an accounting practice in Babylon Village since 1987. He received a bachelor's of business administration from Pace University, and studied but did not complete a master's in taxation at Long Island University. Martin is a Marine Corps veteran, having served as an air traffic controller in Hawaii during the Vietnam War. He is a member of a number of professional accounting organizations. He is married and has two children.

Martin said he is concerned about Babylon's debt. From 2011 to 2014, the town's debt from general obligation bonds, bond anticipation notes and revolving fund revenue bonds grew by around 29 percent to $170,612,900, according to audited financial statements. The figure at the end of 2016 was $168,210,000. If elected supervisor, Martin said he would like to scrutinize how the town funded the Wyandanch sewer line, completed around 2014. Martin accused former town supervisor and current Suffolk County Executive Steve Bellone of purposefully overtaxing residents for garbage collection to pay for the line. Martin said he would also like to either limit the activities of the Babylon Industrial Development Agency or eliminate it entirely. In particular, he said he takes issue with the agency's tax breaks for affordable housing developments. "Why should the taxpayers be subsidizing this?" he asked. Martin said he would also like to make the town's government more transparent by publishing records such as quarterly financial statements and payroll reports on the town website.

Schaffer, 53, of Babylon, is running on the Democratic, Conservative and Independence lines. An attorney, Schaffer has been head of the Suffolk County Democratic Party since 2000. He was elected to the Suffolk Legislature in 1987, and in 1992 won a special election to become Babylon supervisor, going on to serve four full terms until 2001, when he decided not to seek re-election. He was appointed supervisor in January 2012 when Steve Bellone left to become Suffolk County executive, and won a November election to fill the remaining one year of the term. Schaffer holds a bachelor's degree in political science from the University at Albany and a degree from Brooklyn Law School.

Schaffer emphasized the importance of seeing through Babylon's transit-oriented development initiatives underway in Wyandanch, Copiague and East Farmingdale. He highlighted the rezoning of central East Farmingdale as particularly important to the coming years. "That's going to be the next big thing we work on, including reopening the Republic train station," he said, adding that he hopes concrete plans will be in place by 2020 to reopen the Long Island Rail Road station. To improve the town's response to quality-of-life issues such as bars serving minors, Schaffer said he would like to increase coordination with law enforcement agencies. Schaffer also said he wants to expand a town-sponsored drug counseling program in Lindenhurst schools to other local districts. In response to his opponent's critique of the town's debt increase since 2011, Schaffer said it was due to costly rebuilding efforts after superstorm Sandy. He also noted the town's policy to retire more debt than it takes on annually.