Suffolk County Legislature District 2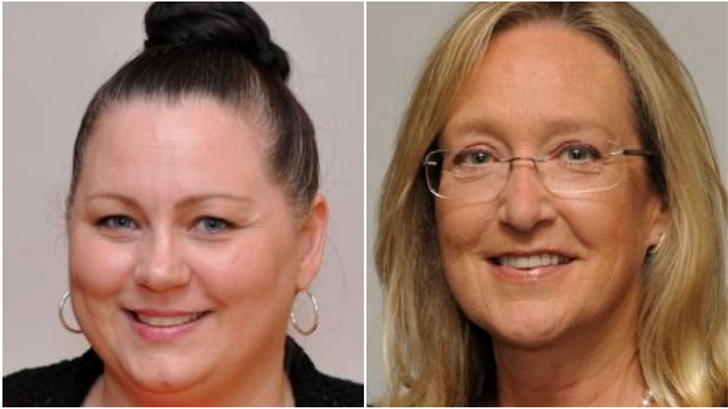 Collins, 41, of East Quogue, is running on the Republican and Conservative party lines. She is making her third bid for office; she twice ran for an Assembly seat, in 2014 and 2016. She is a graduate of Westhampton Beach High School, and since 1994 has worked at the Suffolk County Board of Elections as an assistant election clerk. Collins is a member of the Suffolk County Republican Women, the Southampton Town Republican Committee and a PTA member at East Quogue Elementary School. She has two children.

Collins, who is not actively campaigning, said in an email: "If elected, my focus will be on addressing Suffolk's fiscal crisis [and] the opioid epidemic, along with the crime/gangs that are associated with the drug issue."

Fleming is running on the Democratic, Independence, Working Families and Women's Equality party lines. Fleming, 57, has served six years as a Southampton Town Board member. A Noyack resident, Fleming was a former prosecutor in the Manhattan district attorney's office, where she worked in the trial bureau and sex crimes unit, and headed up a unit that prosecuted fraud in public programs. She graduated from Hunter College and the University of Virginia Law School. She formerly had a private law practice in Sag Harbor specializing in matrimonial, family law and mediation, but now works full time for the legislature. Fleming is married, and has a son.

Fleming said she's continuing to focus on preservation and restoration of the county's natural resources, particularly clean water. She's on the working group that revised the county sanitary code, paving the way for modern septic systems, while helping establish a grant/loan program to assist homeowners to pay for them. She's also been focused on public health and the opioid crisis, and helped secure funding for a health department lab to study and manage tick-borne diseases. And she's worked on job creation, bringing $7 million to her district in infrastructure funding for traffic reduction, a college health and wellness center and a storm water treatment system on Shelter Island.