Suffolk County Legislature District 16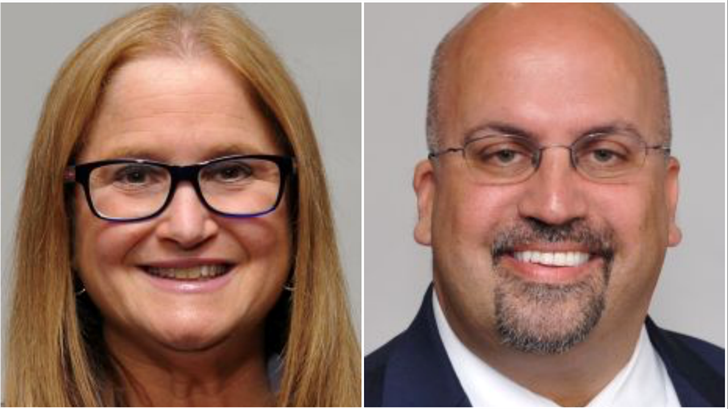 Berland is running on the Democratic, Working Families, Independence and Women's Equality party lines. Berland is currently a Huntington Town Board member, and was first elected to the board in 2001. She has been re-elected four times. In that role, she focused on many issues, including an effort to eradicate illegal or "zombie" homes through town code. She helped develop legislation that focused on holding landlords and landowners accountable for their property, including accessory apartments. Before her role on the town board, Berland was an assistant town attorney in Huntington. She is married, with four children.

Berland said her top three priorities, if elected, would be fighting Long Island's opioid epidemic and gang violence, as well as getting the county budget under control. "With the opioids I think we have to work on prevention and intervention and treatment programs, and also heavier enforcement against dealers," Berland said. "Education is very important, too. I think we need to start at a younger age to educate children how to stay away from drugs and gangs. We have to engage them in their time so they don't get involved in gangs." Berland said she would like to see efforts to consolidate county departments continue as county government strives to find savings in the budget. She also recommends reviewing the not-for-profit agencies that contract with county government to ensure that they are efficient and serving the goals of the county government. "I want to bring new businesses in and I want to make sure the businesses we have stay here," Berland said. "That entails having places for the employees to live, various types of housing — things for their children to do, things for them to do. Neighborhoods and companies want that."

Gavilla, 47, is running on the Republican and Conservative lines. The Dix Hills resident has lived in Suffolk County most of his life. Gavilla opened Long Island Professional Realty, a residential real estate agency in Commack, in 2010. He employs a team of 30 who sell homes all over Long Island. Before that, he owned a computer training school and worked for an internet service provider. Gavilla received a bachelor's degree in criminal justice from St. John's University. He is divorced, with two children.

Gavilla said the biggest issues in Suffolk County are the lack of jobs and an unfriendly climate for businesses. "One of the first things I'd have to stop is the mass exodus of businesses that are leaving Long Island and New York to go to states like North Carolina," he said. Gavilla said he'd establish a committee of local business leaders to find out what they find attractive about doing business on Long Island — and what lawmakers can do to keep them in the county. Gavilla also said that county lawmakers need to do better at balancing the budget. "Instead of cutting expenses, we just keep hitting people with these fees," he said. " 'Fee' is really another three-letter word for tax. We need to remove the backdoor taxes that we hit all these taxpayers with. The red light cameras is an example of a program that has failed . . . we need to remove that."