Suffolk County District Attorney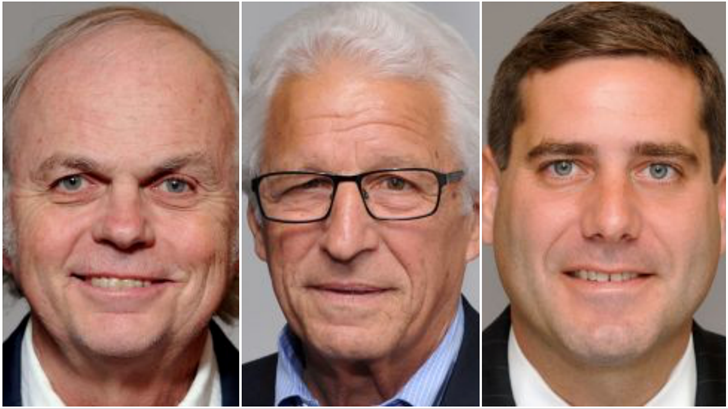 Garvey is making his third attempt to run for district attorney, but in the past has been his party's candidate for governor and attorney general as well as a Conservative candidate for state Supreme Court judge in Bronx County. He ran for Suffolk district attorney in 2009 and 2013, but was disqualified in court challenges to his petitions. Garvey, 67, graduated from Columbia University School, studying engineering. Before becoming an attorney, he was an engineer, sailing instructor, sail maker, licensed charter boat captain, commercial artist, industrial designer, telephone installer and repairman, and medical instrument technical expert. He later graduated from Benjamin Cardozo Law School at Yeshiva University. He currently is of counsel at the law firm of Collard and Roe in Roslyn and specializes in patent law. He lives in Amityville.

Garvey says he will seek to avoid prosecuting the innocent, and will not waste taxpayer money by enforcing laws that violate the Libertarian principle that people should be free to do what they want except initiate force, which he said includes those who pollute, the threat of force or fraud against other people and their property. He said he supports the Second Amendment and would not enforce unconstitutional laws, such as the state SAFE Act.

Perini, who is making his second run for district attorney, is running on the Republican and Reform party lines. Perini, 70, ran unsuccessfully in a GOP primary against incumbent Democrat Thomas Spota four years ago. In that race, Perini criticized major and minor political parties for cross-endorsing candidates, which he said denied voters a choice. Perini also battled to the state Court of Appeals in an unsuccessful effort to preserve Suffolk's term limit law. Perini graduated from Kansas Wesleyan University and Brooklyn Law School. A defense attorney for the past 28 years, he also worked 16 years as a prosecutor — three in the Brooklyn district attorney's office and 13 for the Suffolk County district attorney. Perini was the first head of the Suffolk DA's narcotics bureau and later he formed the East End Drug Task Force. Perini, who lives in Huntington, is married and has two children.

Perini said he has the most criminal court experience of any candidate in the race, particularly in state courts because of his work as a prosecutor and defense attorney. Perini opposes cross-endorsements because they limit or eliminate voter choice. He emphasizes that he is not beholden to any political leaders because he has raised his own campaign funds and was not part of any deal in which political endorsements were swapped. Perini also said he would increase prosecution against gangs, focus on drug enforcement and press for increased opportunities for drug treatment for those in the criminal justice system.

Sini, making his second run for public office, is running on the Democratic, Conservative, Independence, and Working Families party lines. Sini, 37, for the past 21 months has been Suffolk police commissioner. Earlier as an county executive assistant, he was County Executive Steve Bellone's top law enforcement aide, helping get the state to reverse a mandate for Suffolk to build a $112 million addition to the Yaphank jail. He also helped create drug treatment for inmates re-entering society and a gang prevention program for students as young as third grade. While an aide, Sini lost a bid for county legislator in 2015. Before Suffolk, Sini was a prosecutor for nearly five years for former U.S. Attorney Preet Bharara, where he was involved in gang prosecutions. He graduated from American University in 2002 and Brooklyn Law School in 2005. Sini, who grew up in West Islip, now lives in Babylon Village with his wife and three children.

Sini said he aims to eradicate gangs, including MS-13, from the community, and aggressively address the opioid epidemic by punishing drug dealers and connecting individuals suffering from substance abuse to treatment. He also said he will restore integrity to the district attorney's office, as he did to the Suffolk police department after he took over in the wake of the largest scandal in the department's history, which resulted in its top uniformed officer's guilty plea and imprisonment. He said he will put a leadership team in place whose integrity is beyond reproach, set the right tone to ensure prosecutors are trained effectively and then hold them accountable.