Nassau County Legislature District 8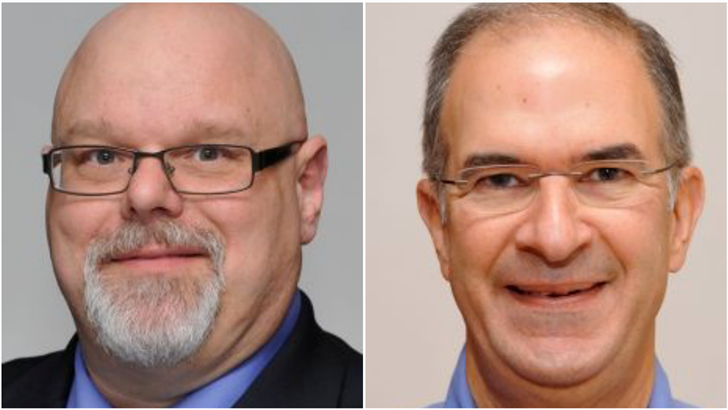 Gerrato, 50, is running on the Democratic, Working Families and Women's Equality party lines. This is Gerrato's second run for county legislature. He's facing the same candidate who defeated him in 2015. Gerrato, who graduated from Sewanhaka High School, is a lifelong resident of Franklin Square. He's married with five children. He has worked as a Nassau County correction officer for more than three decades. Gerrato serves on several organizations, including as a board member of the Franklin Square Civic Association, president of the Franklin Square Civilian Patrol, and vice commander of the Sons of the American Legions.

Gerrato said people he met while campaigning are concerned about corruption and a culture of "pay to play" in Nassau County. He said hundreds of millions of dollars of public money awarded to private companies usually lack transparency and oversight, and ended up costing taxpayers more money than any savings that had been promised. A case in point was the multimillion-dollar contract the administration of Nassau County Executive Edward Mangano awarded to Armor Correctional Health Services to provide medical services to inmates at the county jail, Gerrato said. Mangano said the public-private partnership would save taxpayers several million dollars a year. But Gerrato said those savings will be offset by potential cost of lawsuits that the families of inmates who died in custody have filed against the county. A state commission found that in at least eight of 14 inmate deaths, Armor had provided inadequate care. He supports the call for an inspector general to oversee county contracts.

Muscarella, 63, of West Hempstead, is running on the Republican, Conservative, Independence and Reform lines. He's also endorsed by Tax Revolt. Muscarella, who has served in the Nassau County Legislature since 1996, is seeking his 12th term. A former state assemblyman, Muscarella is a partner in the law firm Muscarella & Tomasone. He is active in the Order Sons of Italy in America, the Franklin Square Lion's Club, the West Hempstead Chamber of Commerce, and other civic and business groups. Muscarella is married with two children.

Taxes, Muscarella said, is the issue he hears most often from his constituents. As a steward of the public's money, Muscarella said he has a duty to spend it wisely. He and the Republican majority in the county legislature have resisted the call to raise property taxes, and are "trying to do more with less." Muscarella said he supported the consolidation of some county services in an attempt to save money. He would like to find more ways to share services with town and village governments. To keep taxes from going up, Muscarella said the county must enlarge its tax base by courting new businesses, particularly those with high-paying jobs. He supports Nassau County Executive Edward Mangano administration's effort to persuade Amazon to set up the company's second North American headquarters in Nassau. He also backs the administration's plan to bring high-tech and biotech jobs to Nassau County. "Rather than raise taxes on the existing businesses we have now, we expand the tax base," Muscarella said. "That way we have a larger pie from which to raise revenue."