Nassau County Legislature District 7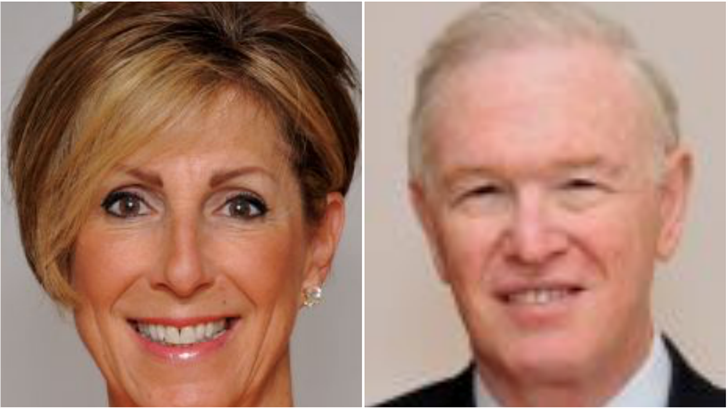 Blitz, 59, of Rockville Centre, a neurologist treating patients with multiple sclerosis and chronic neurological disorders, is making her first run for public office, running on the Democratic, Working Families and Women's Equality party lines. Blitz received a bachelor's degree in physical therapy from Stony Brook University and a doctorate from the New York Institute of Technology College of Osteopathic Medicine in Old Westbury. She previously worked as a physical therapist. She has three children.

Blitz said she would advocate for environmental and educational issues and protect the county against municipal corruption. She said her experience as a neurologist and her scientific training provide her with a unique approach to solving municipal issues. "I'm really good at assessing situations and figuring out how to fix them," she said. "I do it every day, and I can do it here, too." Blitz said she supports term limits for legislators, suggesting a six-year limit. She said she also supports a plan to pipe sewage from the Bay Park wastewater treatment plant to the Cedar Creek plant through an unused aqueduct running along Sunrise Highway.

Kopel, 66, of Lawrence, is seeking a fifth term as county legislator. He is running on the Republican, Conservative, Independence, Reform, and Tax Revolt party lines. Kopel runs a national title insurance and settlement services business in Valley Stream. He serves as the legislature's alternate deputy presiding officer. He received a bachelor's degree in political science from Brooklyn College and a law degree from Brooklyn Law School. Kopel is married and has four adult children.

Kopel said he is most proud of his work providing services to his constituents and touted his financial expertise on county matters. An accomplishment he noted was helping to develop a deferred assessment fund that would eliminate all borrowing for commercial tax refunds on new certiorari claims. The biggest issue facing Nassau County, he said, is the Nassau Interim Finance Authority, its fiscal control board. "We have to get them off our backs, they are applying a standard to us that's different than is applied to any other governing body in the state," Kopel said. "Even when we're doing well financially, they don't recognize it. And it makes no sense."