Nassau County Legislature District 14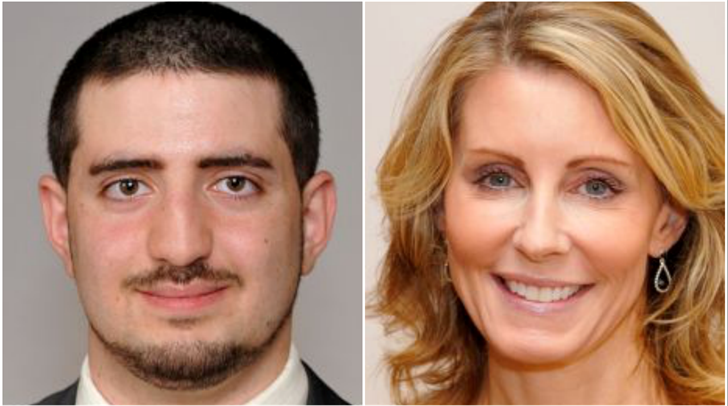 Pena, 24, of Garden City, is running on the Democratic, Working Families and Women's Equality lines. Pena is a 2011 graduate of Chaminade High School, where he was a member of 13 extracurricular student clubs. He has a bachelor's degree in biological sciences and a master's of engineering degree in biomedical engineering, both from Cornell University. At Cornell, he performed public service work with the Cornell Catholic Community and the Cornell Premedical Society. Pena is currently a first-year medical student at the Donald and Barbara Zucker School of Medicine at Hofstra/Northwell. He is an Eagle Scout and was active in the former Troop 56 in Garden City. Pena is not married.

Pena said he "offers a fresh, young, educated and honest perspective that is needed to break the 'business as usual' mentality that impedes our local politics today." Pena said he supported the idea of appointing a bipartisan-approved anti-corruption officer to oversee the Nassau county executive's office. Pena said that he has developed a six-point reform platform, which he said includes "dealing with the opioid crisis through more comprehensive health care and prevention programs, developing the biomedical and biotech infrastructure on Long Island for job and economic growth, and fixing the broken property assessment system so that it will be more equitable for taxpayers."

Schaefer, 49, of Westbury, running for her third term, is on the Republican, Conservative, Independence and Reform party lines. She received a bachelor's degree in communications from Adelphi University and a law degree from Hofstra University. Schaefer practices law in the areas of real estate, land use and personal injury, with an office in Garden City. She is a member of Irish-Americans in Government, Long Island chapter, the Nassau County Bar Association, the New York State Bar Association and the nonprofit Belmont Child Care Association advisory council. Schaefer is single.

Schaefer said that in her four years as a county legislator she has focused on, among other issues, "fiscal conservatism, keeping taxes down. making sure our residents get the services their taxes are supposed to provide them with." She said she has also concentrated on "the heroin/opioid epidemic and working together to help those suffering from addiction." Schaefer said she keeps in touch with those and other constituent concerns by holding informational seminars and workshops. These public forums, she said, "provide my constituents with answers to questions and a feeling of accessibility to me, should they want to discuss any other issues in the future." Schaefer said she had also kept current "regarding the road and traffic issues that need to be addressed, as well as the safety of their neighborhoods via greater relationships and accessibility to our Nassau County Police Department."