Babylon Town Council Member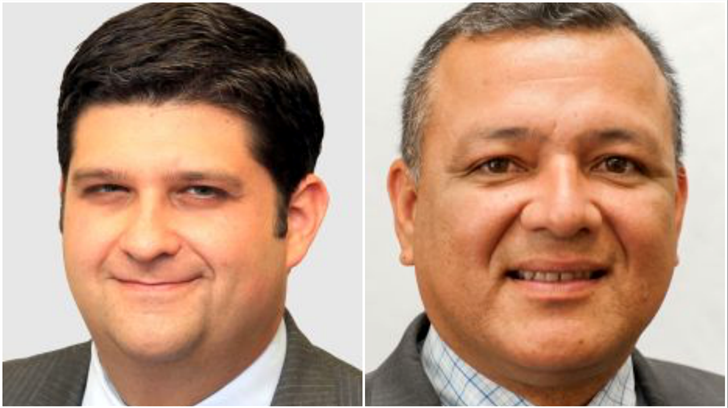 Manetta, 37, is running on the Independence, Republican and Conservative party lines. He has a bachelor's degree in accounting and a master's of business administration corporate finance, both from Dowling College. He works as an economic development consultant for HB Solutions in Melville. Previously, he ran his own consulting firm, Standard Advisors Group. Manetta was chief executive of the Suffolk County Industrial Development Agency from 2012 to 2014. He has two children, is divorced and lives in Babylon Village.

Manetta said he is looking to use his experience in economic development to help the town. He wants to grow tech startups in the town, he said, implementing something similar to a high-tech incubator project he spearheaded in Huntington Town while with the Suffolk IDA. As in that IDA position, Manetta said, he strives for "increased transparency and accountability" in IDA tax deals, clawing back incentives to companies that don't keep promises and requiring companies to post jobs on the IDA's website. He said he also wants to identify areas where the town can have shared service agreements with other municipalities to save money.

Martinez, 48, is running on the Democratic, Conservative, Independence and Working Families lines. He is married with three children and lives in Wheatley Heights. He received a bachelor's degree in political science from SUNY Oneonta. He began working for Catholic Charities as an aide, then a manager, and then worked as a community organizer for Industrial Areas Foundation. He spent nine years as a union organizer and council representative for what is now the Northeast Regional Council of Carpenters. Martinez was appointed to the town board in 2008 and was first elected to a four-year term in 2009. Since 2012, Martinez has served as deputy supervisor for the town.

Martinez said he is proud of the superstorm Sandy recovery efforts for the town's facilities and infrastructure improvements, such as bulkheading. He also lists the renovations at many of the town's parks among his accomplishments, including new playgrounds and replacing of turf fields. Martinez touts economic development efforts in Wyandanch, Copiague and East Farmingdale among his achievements since in office. If re-elected, he would continue to work on these projects, he said. In addition, Martinez said that he will continue to lead efforts to crack down on vacant, abandoned "zombie" homes and "improve our quality of life."