Hundreds turn out for Korean War vet's funeral in East Northport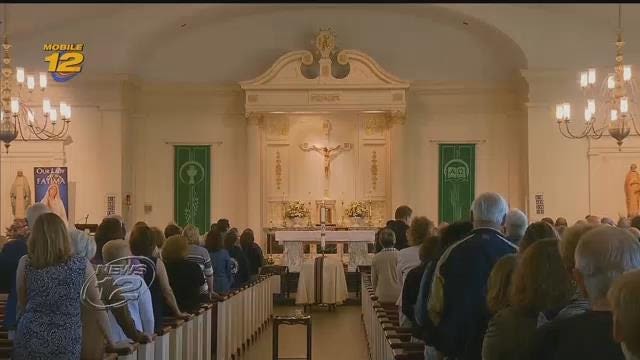 A congregation of more than 500 people turned out for the funeral of a Korean War veteran many had never met before. 
Saverio DeLaurentis, 85, served in the Navy and was a native to East Northport. Though he lived in Florida, one of his dying wishes was to have his funeral Mass at St. Anthony of Padua Church. 
When the parish and funeral home learned that his family may not be able to make it to the services, they reached out to the community on social media, hoping to send off DeLaurentis the right way. 
The response was staggering. Hundreds of veterans, Boy Scouts, firefighters and others filled the pews during the service Friday. 
"It started out as such a sad thing...it turned out to be this event of great magnitude that we never anticipated," said Loretta Hamann, of St. Anthony of Padua Parish. 
Of the large congregation, only four were relatives of Delaurenis – who lived on Larkfield Road and graduated from East Northport High School in 1951. 
DeLaurentis was laid to rest at Calverton National Cemetery.