Hempstead Town Council Member, 4th District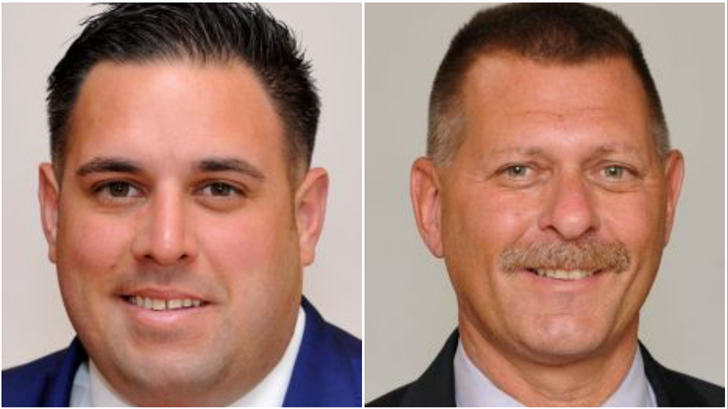 D'Esposito, 35, of Island Park, is running on the Republican, Conservative, Independence, Reform and Tax Revolt lines. He was appointed to the Hempstead Town Board in February 2016 and won election in November 2016. He is currently the town board's deputy supervisor. He has a bachelor's degree in English writing from Hofstra University. D'Esposito is currently on an unpaid leave of absence as detective in the New York City Police Department, where he has served since 2005. He is an active member of the Island Park Fire Department and served as its chief from 2013 to 2015 and its deputy chief from 2009 to 2012. He is single.

D'Esposito said he wants to increase Hempstead Town's surplus so its bond rating and financial outlook would be upgraded. If elected, he said, he would continue to find ways to save money, such as previous efforts to buy used equipment from New York City and inmate-made furniture. "If we continue along that path, I think we'll be in good shape," he said. He said he wants to see the Narcan and defibrillator programs expanded. D'Esposito said he also hopes to trim the town's workforce through additional retirement incentives and attrition. He said he would continue to tackle quality-of-life issues within his district, such as the Plantation Motel in Island Park. He said he supports ethics reform legislation that was passed by the town board in September calling it "a big step in the right direction." "I'm looking forward to seeing our ethics reforms actually implemented," he said.

Mayer, 55, of East Rockaway, is running on the Democratic, Working Families and Women's Equality party lines. He is a Mineola lawyer whose practice focuses on matrimonial and family law, traffic court, estates and probate law, and professional discipline defense. He is also a per-diem emergency room nurse at Nassau University Medical Center. He served as a Navy machinist from 1982 to 1985 and was an automotive machinist in Glen Cove. He was also a hearing officer for the Metropolitan Transportation Authority. He ran unsuccessfully in a special election for the 4th District in 2016. Mayer has a bachelor's degree in nursing from Adelphi University and a law degree from Hofstra University. He is a member of the Nassau County Bar Association. Born in Florida, Mayer grew up in Port Washington before moving to East Rockaway. He is married and has two children.

Mayer said he wants to hold more Hempstead Town Board meetings at night — most are currently at 10:30 a.m. — so residents who work during the day can attend. He said he would hold, if elected, meetings with residents in his district on weekends or after-hours at least twice a month. "I want to hear, from community to community, what's going on. What are the problems?" he said. He also said he wants to prohibit elected town officials from holding any other political positions, such as a local club's executive leader or president, besides committee membership. He said he would reduce the number of mass mailings and have a text message or email program for residents to receive information from the town.