Fire rips through home in Brentwood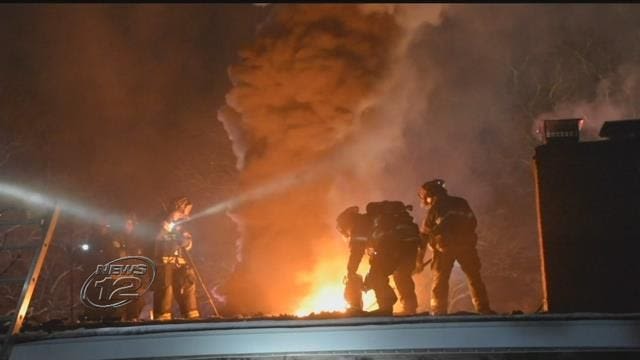 Officials say a fire tore through a home in Brentwood early this morning.
According to Suffolk fire officials, the blaze started in the kitchen around 1:20 a.m.
The fire quickly spread to the attic.
News 12 has learned everyone inside the home made it out safely.