FBI: Remains 'believed to be human' found in Babylon Village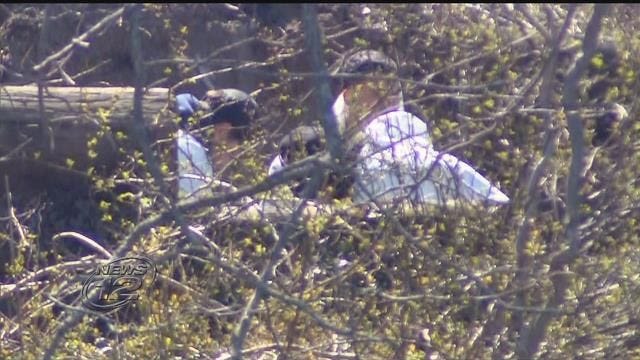 The FBI has confirmed that it has found what it believes to be human remains in a wooded area of Babylon Village.
They say the remains were found off of Ralph Avenue, just north of Argyle Lake.
The FBI says it appears that the remains have been there for a long period of time.
Two days ago, Suffolk's Acting Police Commissioner Stuart Cameron and the chief of detectives told News 12 exclusively that they have been actively looking for a suspected victim of MS-13 violence. Specifically, a person who went missing in late 2015 in Babylon Village.
Sources tell News 12 it's believed that the remains belong to Ceasar Rivera, a 29-year-old who went missing in late 2015, although the FBI is expected to officially identify the remains after a forensic investigation.
The FBI has not yet confirmed a direct connection between MS-13 violence and the search for human remains.
Investigators say it will take forensic testing to determine the identity of the remains. In a statement, the FBI says it doesn't believe there is an "imminent threat to the safety of the community in Babylon."
Suffolk police cars near the scene of the search.  Photo by Eileen Lehpamer
The search location in Babylon.  Photo by Eileen Lehpamer