East Rockaway school implements clear backpack policy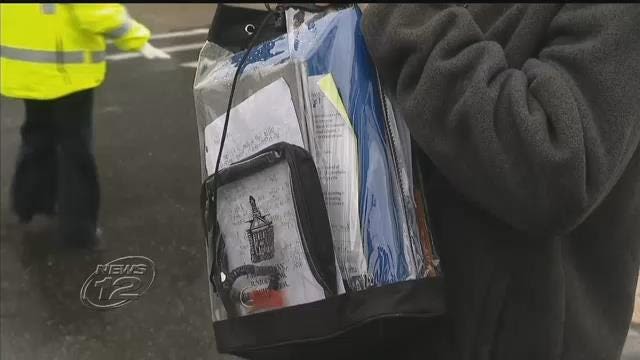 Students at East Rockaway Junior-Senior High School will now have to use clear backpacks in school in the wake of the Parkland school massacre on Valentine's Day.
The school superintendent says the district bought 600 see-through backpacks for the students and distributed them on Monday.
In a statement, the district told News 12 Long Island, "Students are required to wear these backpacks during academic hours while on school property. This new backpack policy is one of several new safety improvements the district is in the process of implementing."
Other new safety measures at the school include all visitors needing to make appointments to get in the building. Also, dropped off items, such as lunches or musical instruments, will be collected in a bin near the front entrance.
In a letter home to parents, the principal wrote, "The safety of your children and the staff is our top priority. Implementation of additional security measures will occur in phases."