Eagles' Jason Kelce set to return for 13th season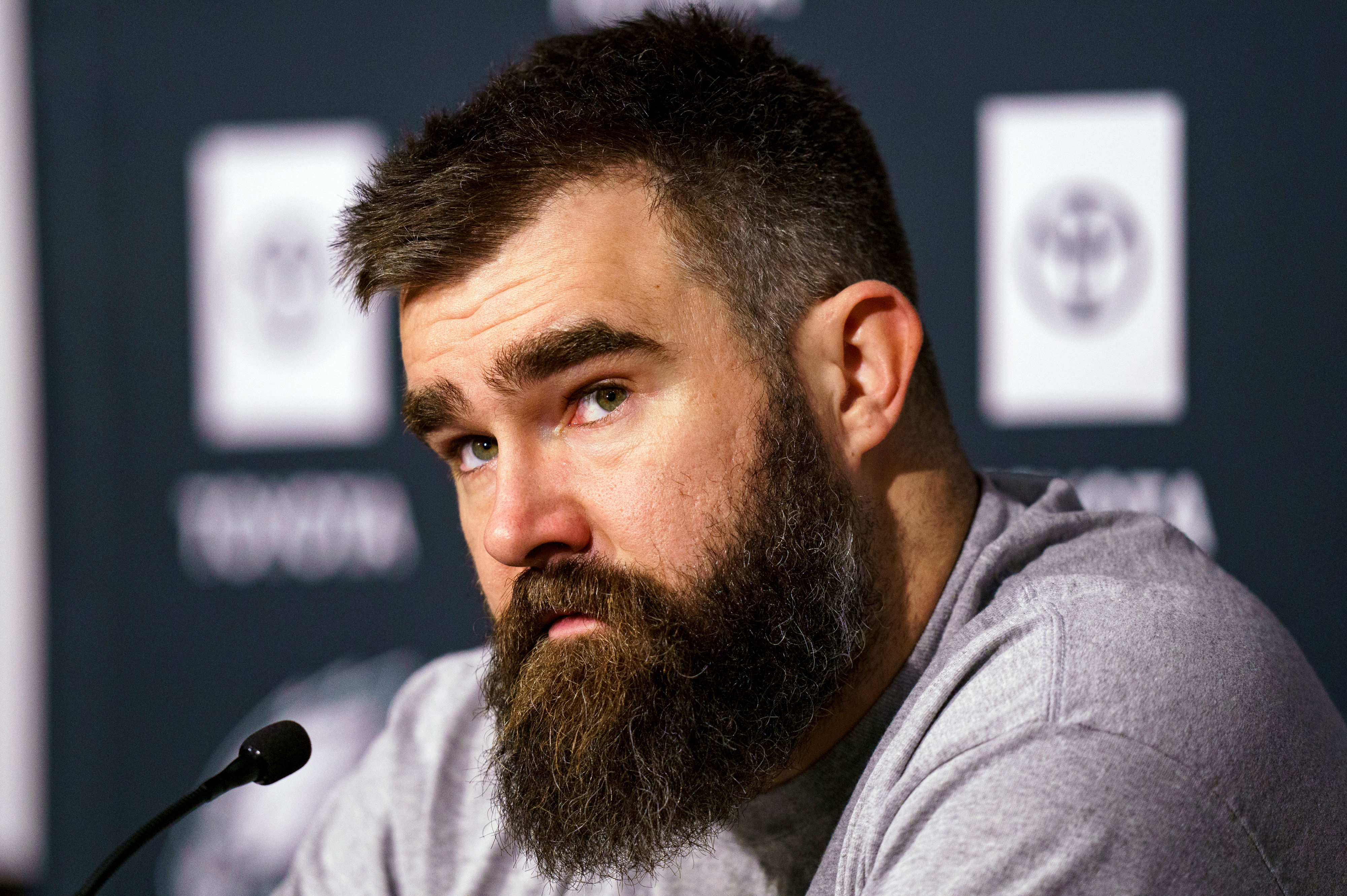 Philadelphia Eagles center Jason Kelce tweeted on Monday that he would return for a 13th NFL season.
Kelce has long been the heart of the Eagles and one of the top centers in the league. He played against his brother, Kansas City Chiefs tight end Travis Kelce, in the Super Bowl. The Chiefs beat the Eagles 38-35 for the NFL title.
Kelce has been as durable as they come with the Super Bowl putting him at 149 consecutive games played. The 35-year-old Kelce was a sixth-round pick in the 2011 draft and is a five-time All-Pro.
"I have put much thought into whether it makes sense to play another season," Kelce wrote. "After talking it over with my wife and many other friends and family, I have decided to return for another year. Thank you to all my supporters and detractors for fueling me, I ain't done yet!"
The Eagles responded with a tweet of Kelce wearing a Batman mask from a game last season. Kelce was a free agent and can't officially sign with the Eagles until Wednesday. The Eagles also tweeted a clip that said Kelce was back.
Kelce is a big fan favorite and has done it all outside the football field such as singing the national anthem at a 76ers game, partying with the Phanatic and pounding a beer to a roaring ovation at a Phillies playoff game.
But the moment that endeared him for life to the Philly faithful came at the 2018 Super Bowl parade when he dressed as one of Philadelphia's famed Mummers and the ultimate underdog delivered a fiery, profane speech that whipped the crowd into a frenzy.
"No one likes us! No one likes us! No one likes us! We don't care," Kelce exclaimed. "We're from Philly! No one likes us! We don't care!"
Kelce made a cameo appearance this month on " Saturday Night Live " when Travis hosted.