Drill underscores dangers of distracted and drunken driving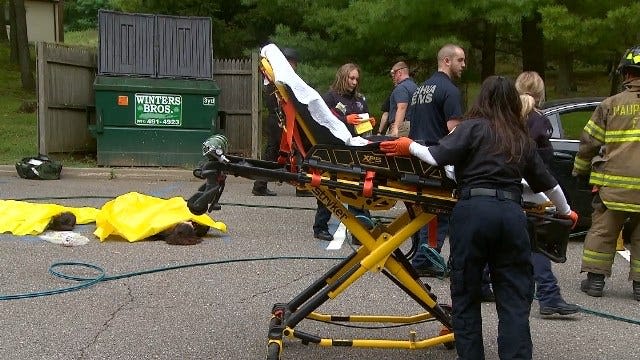 First responders took part in a drill Saturday that was designed to urge young drivers to make safe decisions behind the wheel.
The drill aimed to teach students of Gersh Academy Driver's Ed the repercussions of drunken and distracted driving.
EMS and fire crews used their equipment to demonstrate how they respond to serious auto accidents.
"We have the fire department come in and they extricated the individuals, the EMS came in and triaged and treated them and removed the patients," explains Suffolk Deputy Sheriff Jacob Gross. "This is as real as it gets."
The driving students get 24 hours of classroom learning, but educators, parents and officials say it's drills that they hope will make a real impact.
"Even though it was fake, it was so scary," says student Cheyanne Johnson. "We go out and I know this happens every day, but it just felt so real."