Dog Day Fridays for July 21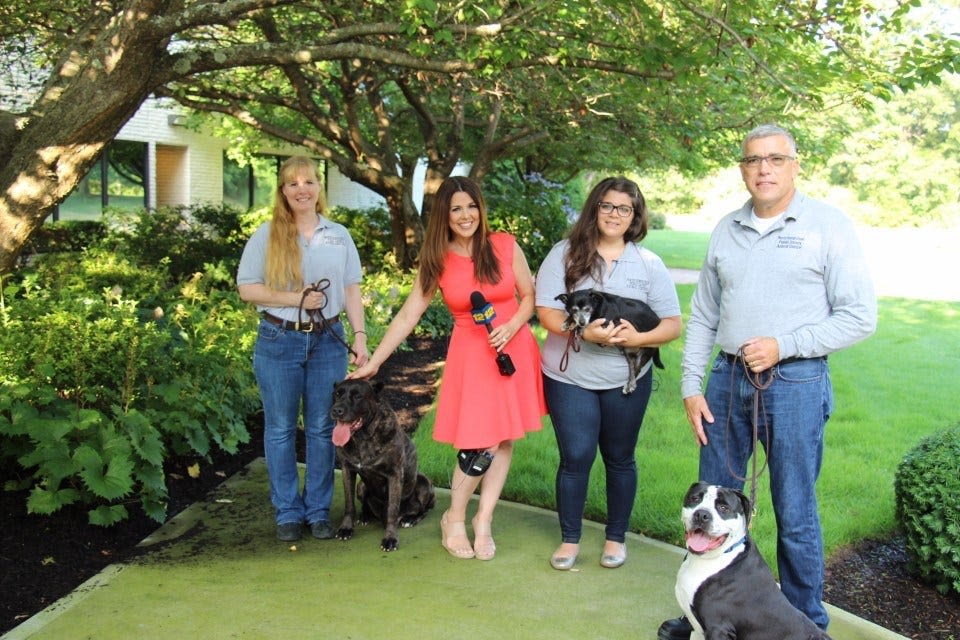 Billy
is a 7-year-old Italian Mastiff whose family could no longer take care of him after a divorce. Billy is a gentle giant that wants nothing more than to be coddled over. He is a "move-in ready" guy who loves long cuddle sessions, leisurely walks, and gets along well with other dogs. Billy is already a favorite in the shelter, and he is patiently waiting to be the favorite in his new forever home.
Macho
is a spry 9-year-old Chihuahua mix, who can sometimes be shy of new people, but is easily be won over by a few treats and a little patience. Besides treats, going for long walks is his favorite thing! All he is looking for is a walking companion with a comfortable lap to spend his days with. Macho is very sophisticated and prefers the company of adults and well-mannered dogs. 
Webster
is a goofy 3-year-old pointer mix that brings a smile to everyone's face. Webster was adopted from the shelter as a puppy, but unfortunately his owner's job was transferred to Georgia, and they could not find a place that would take a dog his size. He is loving, playful, and enjoys the company of other dogs. Webster would make a great addition to just about any home.