Dog Day Fridays for Feb. 9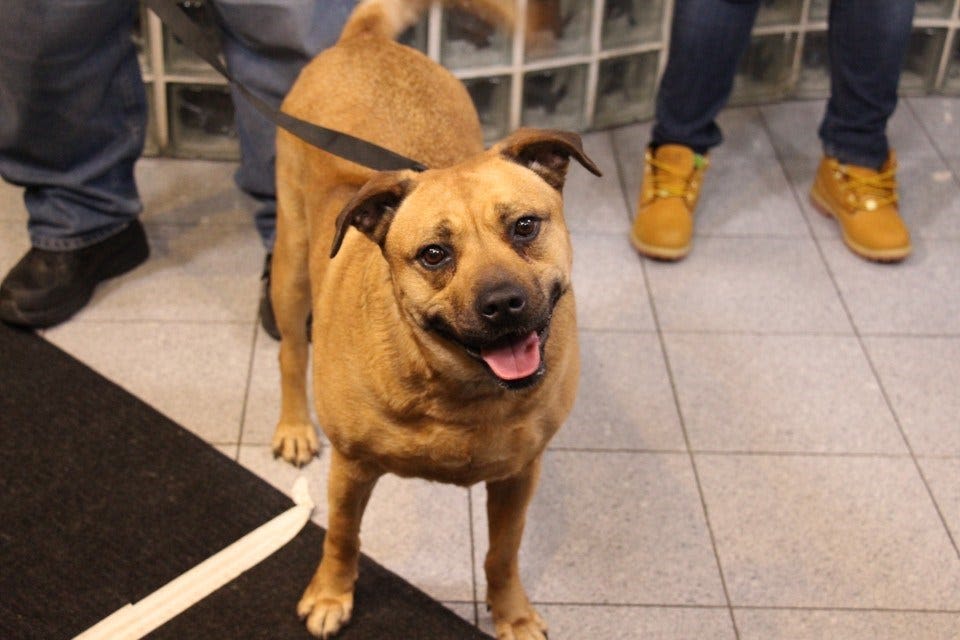 Sadie
and
Scarlett
are two chihuahua/corgi mixes approximately 3 months old. The shelter would like to have them adopted as a bonded pair, as they are truly inseparable. They are crate trained and paper trained. Sadie and Scarlett were rescued from a high kill shelter in Texas. If they're adopted together, the shelter will have a discount in the fees.
O'Brien
is a 4-month-old retriever/lab mix. He has webbed feet, so he will be a good water dog. He's social and wee wee pad trainer - he's not 100 percent housebroken yet. 
Sonja
is about 3.5 years old. She's a black mouth cur mix and has been with the shelter since she was a baby. She weighs approximately 60 to 70 lbs, is very friendly, crate trained, and house trained. She would be good for an early riser as she loves to get up early.