Bitterly cold weather blamed for water main break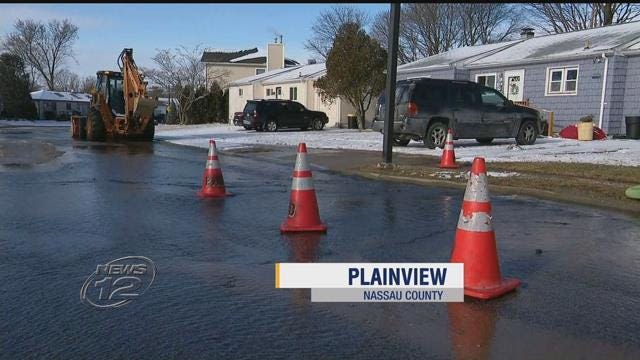 Crews responded to the scene of a water main break in Plainview Sunday that left some residents without water for hours.
The break occurred in the area of Morton Boulevard around 9 a.m., sending water spilling into the road amid the sub-freezing temperatures.
The frigid weather was blamed for the break, officials say.
"This is pretty typical of the freezing temperatures we've been having. What happens is the ground freezes, shifts the water main, makes the break," says Steve Moriarty, superintendent of the, Plainview Water District.
Crews shut off water valves and cut into the pavement to reach the affected main.
About 15 homes in the area lost water for part of the day Sunday, but their water service has since been restored.