Court of their Peers: Teenagers get second chance in Nassau County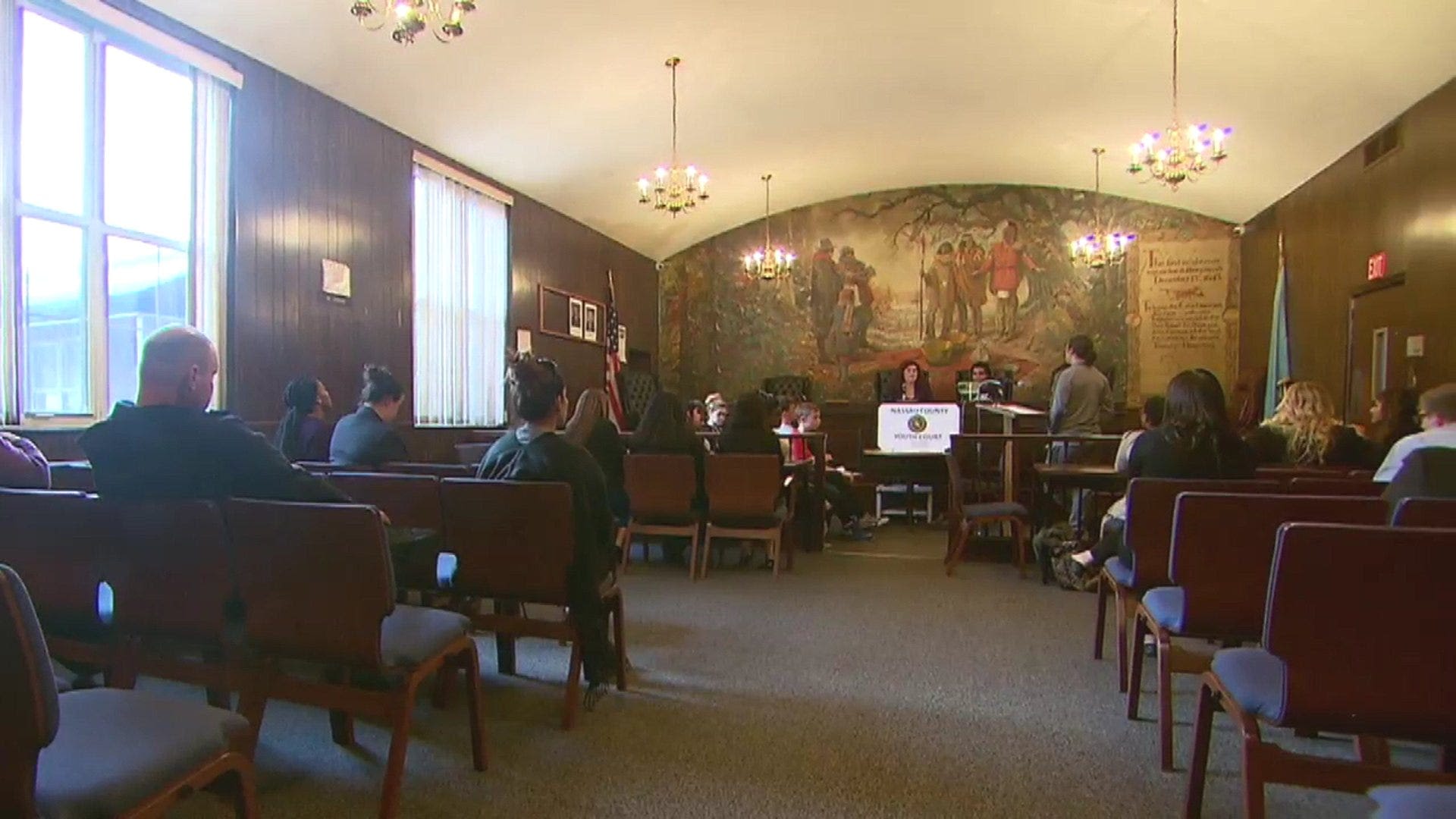 Hundreds of teenagers in Nassau County are getting a second chance in what can be called a "court of their peers."
As News 12 Long Island's Colleen McVey reports, the program is keeping young, non-violent offenders out of criminal court and out of jail.
Nassau County Youth Court is a real court run for and by teenagers.
Deciding their fate is a jury of their peers - teenagers. And the defense and prosecution are teenagers from local high schools.
Presiding over the cases is Assistant District Attorney Arianne Reyer.
"They're learning about the process, they're learning about the criminal justice system, but also ways of avoiding getting in trouble," says Reyer.
Seven-hundred teens have gone through the court in the last six years. Of those, 90 percent successfully completed the program and less than 10 percent got arrested again.
The majority of cases that go through youth court are ultimately dismissed. The teens are sentenced to community service and youth court jury duty.
The program also connects the teens with members of the community that have their same interest so they can go into a kind of mentoring experience.
Nassau County's District Attorney Madeline Singas says Nassau County Youth Court is unique because of the mentoring program. She says her office gets calls from across the country on how it works.
Youth court is held every Thursday after school in Hempstead.