Officials review bids for massive Ronkonkoma redevelopment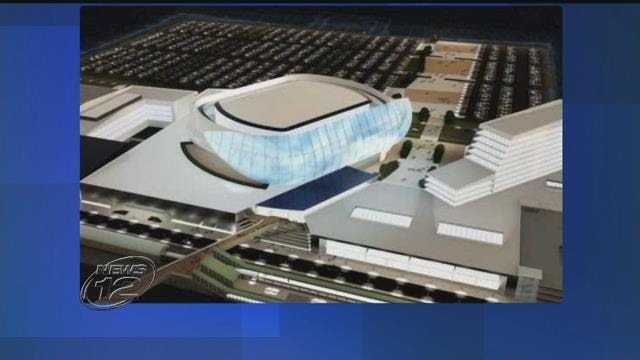 Multiple developers have submitted plans to develop a 40-acre stretch of land in Ronkonkoma.
The site near MacArthur Airport is owned by the Town of Islip and the county. It includes parking lots on one side of the train station and undeveloped land near the airport.
Chicago-based firm Jones Lang LaSalle proposed a $1 billion project, complete with a sporting arena to seat more than 17,000 people.
Uniondale-based RxR realty has proposed almost 2,000 apartments, office space, movie theaters and restaurants.
Setauket's Tritec Real Estate wants to see a 1,200 homes, shops, offices, a hotel and performing arts center built on the site.
Newsday reports Plainview firm Renaissance Downtowns wants to see an industrial facility go up to distribute products like food and household goods.
County officials are still reviewing the proposals. Whoever wins the bidding process will have to replace 3,000 parking spots that will be lost during construction.