Commuter advocates: LIRR posts worst on-time performance since 1996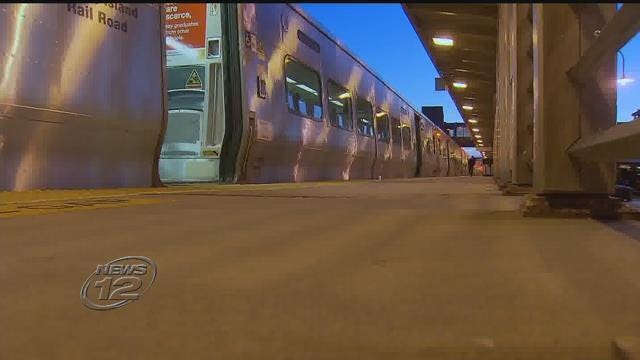 New data shows that the Long Island Rail Road just had its worst month for on-time performance in decades.
According to the monthly newsletter
Train Talk
, a publication for LIRR customers, the railroad's overall on-time performance for January was at 83.9 percent - the lowest measure since January 1996, which was 73.5 percent.
The MTA blamed many of January's train cancellations and delays on Amtrak issues and broken rails caused by the bitter cold weather.
Daniel Medina, a commuter from Oakdale, says the unreliable train service created tension at his job.
"We've actually had to contact the railroad to get notice for work stating the reason we are late is because of issues with the railroad and not because of our negligence," said Medina. 
Commuter advocates say they not only want to see improvements in service, but also in how the LIRR tracks on-time performance. 
"The on-time performance is only measured at the terminal station," says LIRR Commuters Campaign President Peter Haynes. "That train could drop every single passenger late, and then zip into Patchogue within six minutes, plus the slack time, and be marked on-time."
An MTA spokesperson says Chairman Joe Lhota is calling these results "unacceptable."
"I feel bad for the average commuter because they have to put up with such poor service," says the spokesman. 
Proposals for service improvements are expected to be released after Tuesday's LIRR Board Committee Meeting.