Claim of 'blue racism' gets mixed response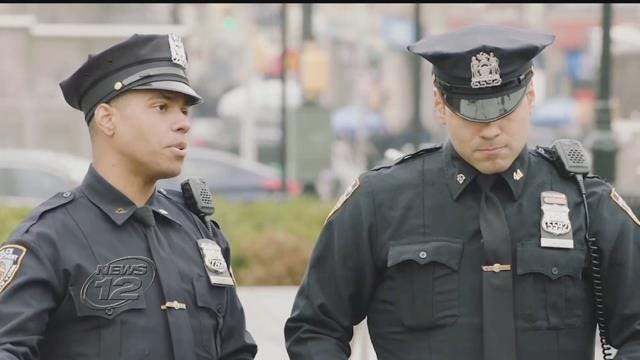 A video posted by the NYPD sergeants' union that claims police officers are victims of "blue racism" spurred mixed responses this week.
"They tend to see a broader stereotype through an even more racist lens when they look at me they see blue," a speaker says in the video, which equates the experiences of police officers to racism experienced by people of color.
It cites recent shootings of police officers and some protests as evidence.
"Racism is not the word," says Marcus Seabrook, of Uniondale. "They have to come up with another term, but I understand what they're trying to say. They're being pushed to the side, and we're beginning to generalize their situation."
Some police on Long Island are supporting the video.
"We need everyone to back our police," says John Becker, of the Suffolk Deputy Sheriff's PBA, who calls the video excellent. "When you put the uniform on, you're being vilified, and that's truly unfortunate."
The end of the video goes on to denounce the violence in Charlottesville, Virginia from earlier this month. It also memorializes two officers shot and killed in Florida.