Cheddar Morning Business Update 10/19: Blue Apron cutting jobs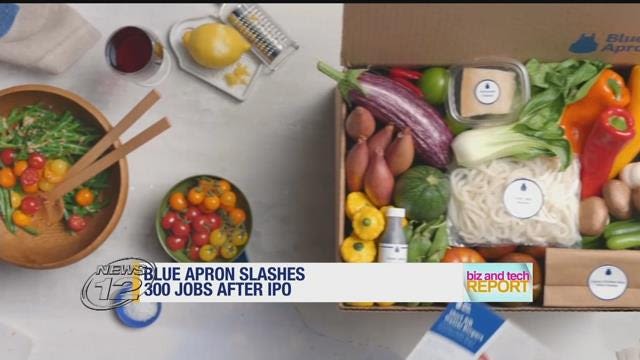 Blue Apron is cutting about 6 percent of its workforce, or about 300 people, nearly four months after the meal-kit company went public.
Most of the job losses will come from Blue Apron's corporate officers. Shares of Blue Apron are way down since its IPO, with investigators concerned about competition from Amazon's Whole Foods.
Meanwhile, SeaWorld is also laying off workers, about 350 people, mostly in the corporate offices. The parks have suffered from low attendance, especially after a documentary Blackfish about the treatment of killer whales.
Lastly, Ticketmaster and the NFL are extending their partnership. The NFL is the first pro-league to implement a fully digital ticketing system.
Teams will be able to access real-time data about who is attending games, or who is trading tickets. The move will reduce fraud and create a safer ticket experience.