Can you afford to age in place?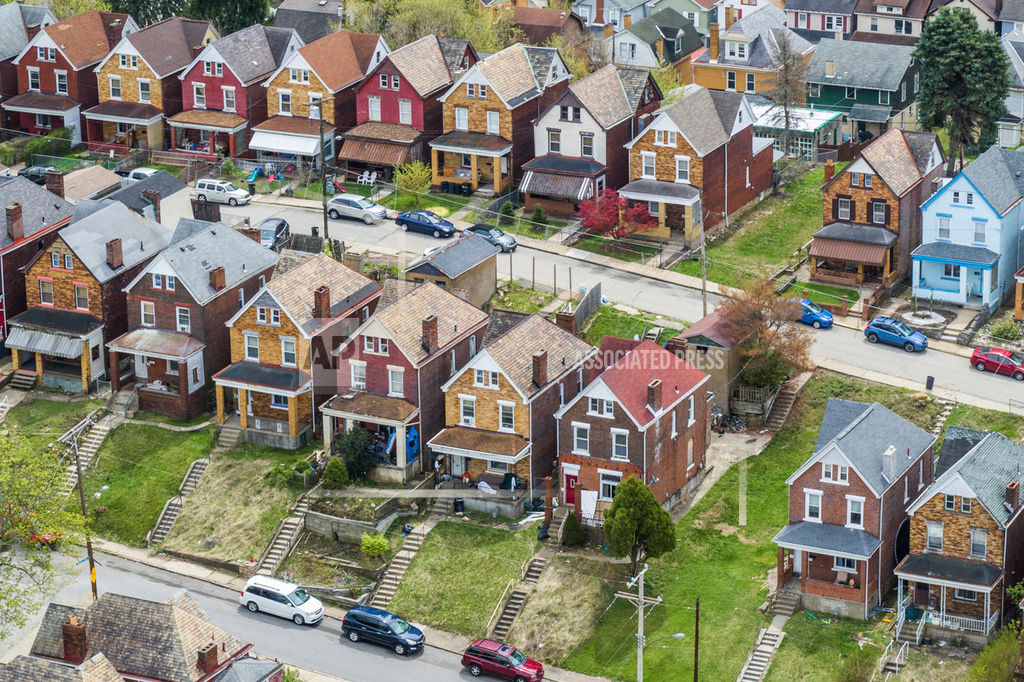 Most older adults ages 50 to 80 say it's important to stay in their homes for as long as they can, according to the 2022 National Poll on Healthy Aging from the Institute for Healthcare Policy and Innovation at the University of Michigan. But only 1 in 3 said their home "definitely" has the features needed to allow them to age in place.
Aging in place isn't as simple as just staying home — you must consider the costs, including those for age-related home renovations, home maintenance and caregiving. Some costs may be covered by Medicare if you meet certain requirements, but most will be fully out of pocket.
"We know that about 90% of aging individuals want to age in place, but there are a number of aspects they have to consider," says Jill McNamara, senior director of enterprise operations at Care.com. From grab bars to yard upkeep, here's what you must evaluate.
CAN YOU RENOVATE?
Staying in your home usually means making modifications so you can live in it safely. Many homes in the U.S. were built in the post-war period, "when the country was young and virile and the lifespan was shorter," says Louis Tenenbaum, founder of the HomesRenewed Resource Center, a nonprofit site for research into the economics of aging in place.
You'll want to think about the bathroom, the entryway and the bedroom, says Kathleen Cameron, senior director of the National Council on Aging's Center for Healthy Aging. That includes things like grab bars and a walk-in shower in the bathroom, a ramp or widened doorway if needed for home access, and a bedroom on the main floor. If you rent, you'll want to find out if your landlord would be amenable to making these sorts of changes.
Costs will depend on what you need done and where you live. Nationally, a midrange bathroom remodel averages about $25,000, according to Remodeling magazine — although updating just a few features will cost less. Building a wheelchair ramp will run about $1,000 to $3,300, according to Angi, a site for finding service professionals.
These are just starting points. For someone considering these changes, "find occupational therapists or physical therapists to do a thorough home assessment and to identify what changes might be necessary for someone to age in place," Cameron says.
CAN YOU MAINTAIN YOUR HOME?
Even if you can step into the shower safely, you still may have a lawn to maintain, a kitchen to clean and a boiler that needs a kick every winter. Landscaping maintenance can run $100 to $300 a month, according to HomeGuide, a site for finding local home service providers. In addition, a single housecleaning can cost $75 to $380, depending on the size of your home.
Consider, too, that if you own your home, you may need a plumber or a handyperson — things will break and you'll need repairs done. So it's not just about whether you can safely live in your house, Tenenbaum says, but also whether you can hire the services you need.
Melissa Brennan, a certified financial planner in Plano, Texas, remembers a neighbor who managed all his home maintenance tasks as he got older, including hiring a landscaping company and having his roof replaced and foundation repaired. "He lived independently and happily until his death because he knew his limitations and adapted accordingly," she says.
DO YOU NEED IN-HOME CARE?
As you age, you may need help with bathing or getting dressed, or you may need help with cooking or grocery shopping. A home health aide averages about $27 an hour, according to the 2021 Cost of Care Survey from Genworth, an insurance company. If you needed five hours of care per day, you'd be spending about $4,000 a month.
"I think most people aren't aware of how much in-home care can actually cost," McNamara says. "And also, what's going to pay for it? Because most people think, 'Oh, as I age, I'll have Medicare.'"
While 
Medicare may cover home health care
 as part of a limited, prescribed regimen by your doctor — including physical and occupational therapy — it doesn't cover an extended period of home health care or companion care.
Your local area agency on aging might be able to help you find services that can help, such as transportation services or Meals on Wheels. "Understand what the options are locally," Cameron says, "for someone who truly wants to stay in their home as long as possible."