Biden, top lawmakers to discuss debt limit at White House May 9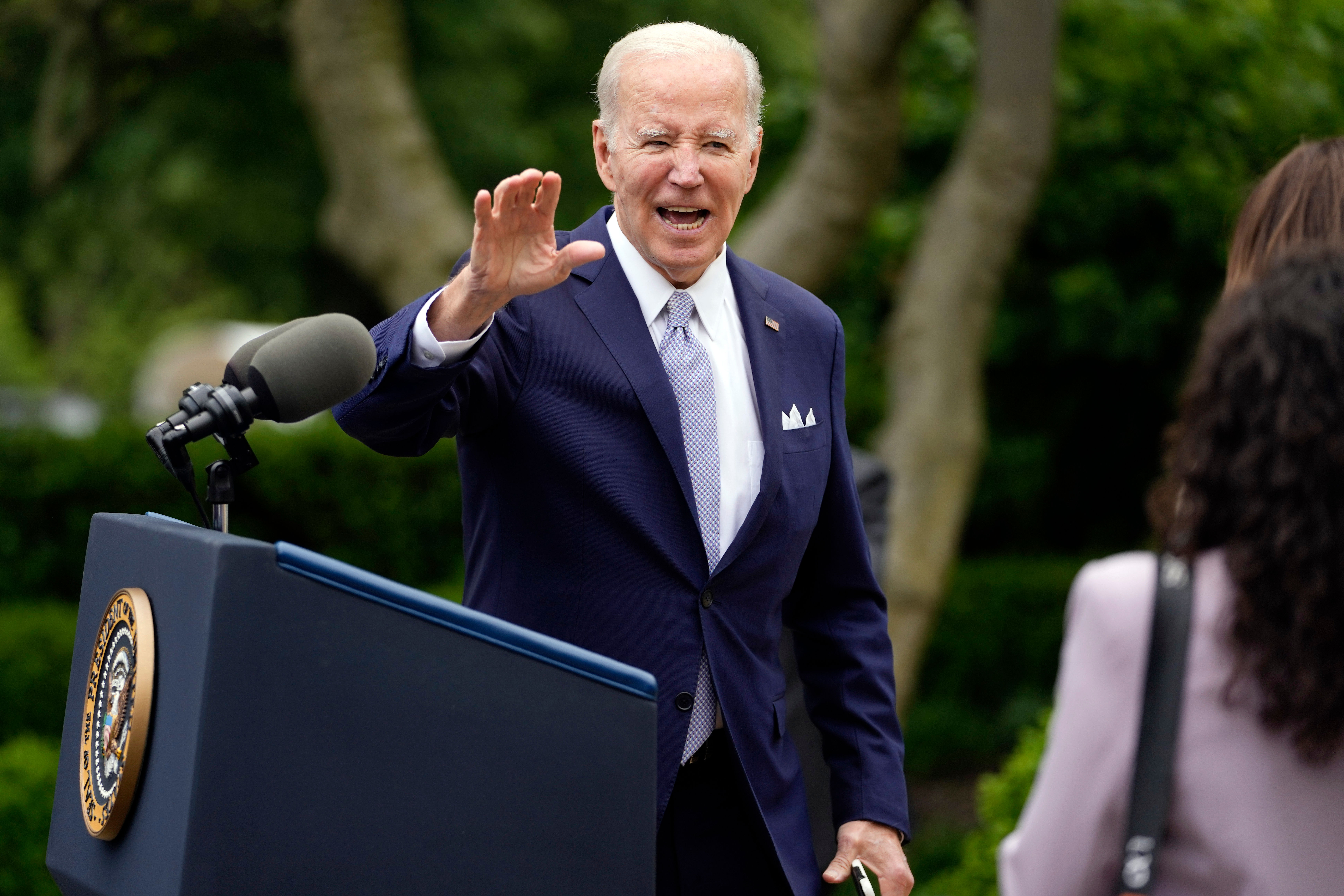 President Joe Biden sought Monday to ease a debt limit standoff by inviting the four Congressional leaders to the White House on May 9 — signaling the growing fears of a default as the federal government might be unable to pay its bills as soon as June 1.
Administration and congressional officials confirmed the individual calls to lawmakers and the meeting date, insisting on anonymity to discuss the plans. Sen. Minority Leader Mitch McConnell, R-Ky., said he spoke with Biden and expects to speak with him again, though he did not say whether he will attend the meeting.
Biden plans to stress that Congress must take action to avoid default without conditions and will discuss the urgency of preventing default, as well as how to begin a separate process for passing a separate fiscal 2024 budget. But if even the lawmakers talk, there is no guarantee of progress on an issue that has revealed a gulf in how Democrats and Republicans think the country should be governed.
Biden and House Speaker Kevin McCarthy, R-Calif., are at an impasse on lifting the government's borrowing authority. The president has called for a clean increase to the $31.4 trillion cap, while McCarthy and GOP lawmakers are demanding spending cuts in return and passed a bill with $4.8 trillion in deficit savings over 10 years last week.
McCarthy has called on Biden to engage in talks. But as recently as shortly after noon on Monday, the president said in a speech that the GOP congressional leader needed to first make a commitment that the U.S. government would not default. House Republicans passed a bill last week that would cleave discretionary spending over the next decade in return for increasing the debt limit by $1.5 trillion or until March 31, 2024, possibly setting up another showdown going into that year's presidential election.
The stalemate started to breakdown Monday afternoon after Treasury Secretary Janet Yellen warned in a letter that "we will be unable to continue to satisfy all of the government's obligations by early June, and potentially as early as June 1, if Congress does not raise or suspend the debt limit before that time."
Economists have sounded the alarm about a financial catastrophe if the government of the world's largest economy is unable to pay its bills. A default could plunge the U.S. and other nations into severe recessions, all while cracking America's financial credibility in ways that could make a recovery difficult.
McCarthy made no reference to the outreach from Biden, but insisted Monday after Treasury's update that "the clock is ticking."
"House Republicans did their job and passed a responsible bill that raises the debt ceiling, avoids default, and tackles reckless spending," McCarthy said in a statement. "The Senate and the President need to get to work — and soon."
It's still unclear how the president and Congress can resolve the matter, yet Democratic leaders want to decouple the debt limit from the budget process.
Senate Majority Leader Chuck Schumer, D-N.Y., and House Minority Leader Hakeem Jeffries, D-N.Y., quickly seized on Yellen's letter as a reason to address the debt cap and settle differences over spending "as part of our annual budget process, which is currently underway,"
"It's time to put aside partisan interests and do what is right and necessary for the American people to avoid a first-ever U.S. government default that crashes the stock market, raises costs on families and jeopardizes retirement savings," the lawmakers said in a statement.
Late Monday, Schumer began the Senate process for consideration of both a clean debt ceiling bill, which would suspend the limit for two years, as well as the House Republican package that his office said could be used for future budget negotiations.
Sen. Mitt Romney, R-Utah, said that, like it or not, the precedent for negotiating a debt ceiling increase was set during the Obama presidency, noting that "when we have a divided government, that's what happens, so sit down, get a deal done and don't scare the pants off the people of America."
In a White House speech celebrating small businesses before the Yellen letter, Biden portrayed the House Republicans' plan as an attempt to extort spending cuts from the administration by putting the federal government at risk of default. He portrayed some of the backers of the bill as unreasonable extremists who are loyal to the "Make America Great Again" movement started by former President Donald Trump.
"We pay our bills and we should do so without reckless hostage-taking from some of the MAGA Republicans in Congress," Biden said.
White House officials calculate that the House GOP bill would force a 22% slash to non-defense discretionary spending, putting housing vouchers, food aid and basic medical care at risk for millions of U.S. households. Biden on Monday cited a Moody's Analytics report that there would be 780,000 fewer jobs next year if the bill became law.
But the House passed a bill with spending caps that avoids making specific cuts. Instead, it would place strict limits on how much the federal government could spend over the next decade and leave lawmakers to sort out the details.
In return for raising the debt limit by $1.5 trillion into 2024, House Republicans voted by a narrow margin to claw back unspent COVID-19 funds, put work requirements on government aid, cancel Biden's plans to forgive student debt, put spending levels back at 2022 levels and place a 1% cap on growth going forward.
Republicans insist defense and veterans accounts will be spared, though the bill does not explicitly spell out the actual reductions. Veterans Affairs Committee Chairman Mike Bost, R-Ill., said he was "very, very frustrated" with the Biden administration's suggestion that services would be cut. "No veteran will lose benefits," Bost promised on a weekend conference call.
Speaking from Jerusalem on Monday, McCarthy said the need for talks to begin was reasonable and Biden's resistance to doing so was the problem. The House speaker suggested that kids who watched the educational cartoon "Schoolhouse Rock" know that laws only result from Congress and the president cooperating.
"'Schoolhouse Rock' — they never told you not to negotiate," McCarthy said. "They told you to work together."
The speaker has said an agreement depends on a commitment to limit the debt, which already totals more than $31.4 trillion. But both Biden and McCarthy have pledged to protect Social Security and Medicare, which will be the primary drivers of the debt in the coming decades, according to economists and the non-partisan Congressional Budget Office.
McCarthy said he looked forward to Biden "changing his mind and negotiating with us."
Before the day ended, a meeting was on the calendar.