Wild bus ride on senior trip to DC startles students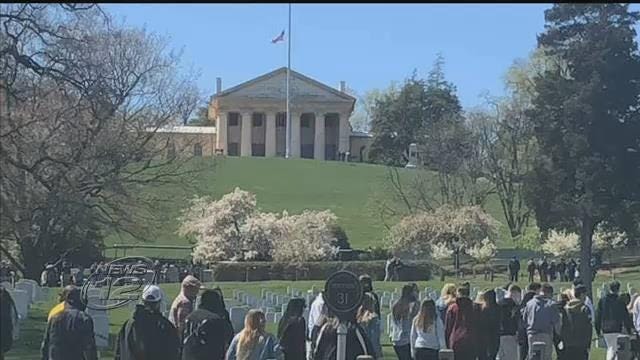 A senior trip to the nation's capital over the weekend included a wild bus ride for some students from Sachem High School North.
Lindsay Rufer, a senior at the school, says she won't soon forget the terrifying ride. She tells News 12 that about 400 students were heading to Washington, D.C., when one of the Hampton Jitney buses carrying students was driving erratically.
"The bus driver... was swerving in and out of lanes and we were narrowly missing cars," Rufer says. "On the way there I was very scared, because I was on a window seat and I watched as the bus driver swerved and almost hit a big trailer truck."
Rufer says the students made it to Washington intact, but the trip's chaperones decided they weren't traveling back to New York on the same bus.
"'The bus driver was driving too erratically and we didn't feel safe putting you on the bus,'" Rufer says the chaperones told students. "So they split everybody on the bus, about 53 students and faculty, and split them up into different buses to get them back home."
Rufer says the school notified the parents of students on the affected bus by phone. The parents of the students aboard the other seven buses on the trip received a robocall.
The message to parents from the school said, "Out of an abundance of caution, students were removed from the bus and placed in a seat on an alternate bus. It is important to note that at no time were the students on the bus in any danger."
Rufer says the chaperones on her trip probably averted a serious accident by taking them off their bus and putting them on another.
"All in all, I think it was a better decision to keep us safe because honestly, I did not feel safe going down to D.C.," she says.
Rufer and other students say they don't know why the driver was operating the bus erratically. News 12 made several calls to Hampton Jitney, but has not heard back.