Tens of thousands walk to find breast cancer cure at Jones Beach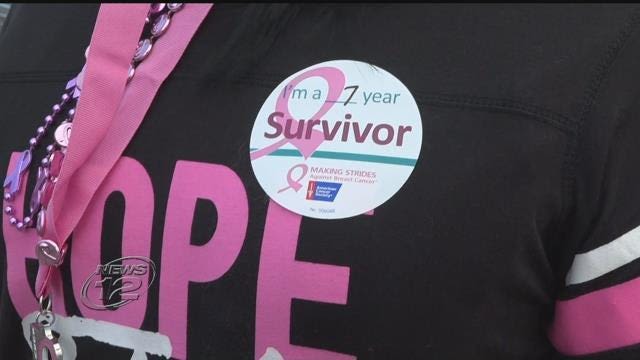 Tens of thousands of people walked to find a cure for breast cancer Sunday at Jones Beach.
The 25th annual Making Strides Against Breast Cancer walk brought together survivors and people fighting the disease right now.
Kim Robertson, from Island Park, is fighting the disease and was at the event supported by more than 100 friends and relatives.
Her group alone raised $10,000 for the American Cancer Society.

"It's amazing. She's my girl and she's very special, and she's really fighting a hard battle. So that's why we're here," says Robertson's mother, Sharon Abramson.

Sunday's walk at Jones Beach is expected to bring in $3 million.
The event is one of the largest breast cancer walks in the entire country, with an estimated 65,000 people taking part.
Another walk will be held next weekend at Suffolk Community College's Riverhead campus.