Street renamed to honor NYPD officer from LI gunned down 30 years ago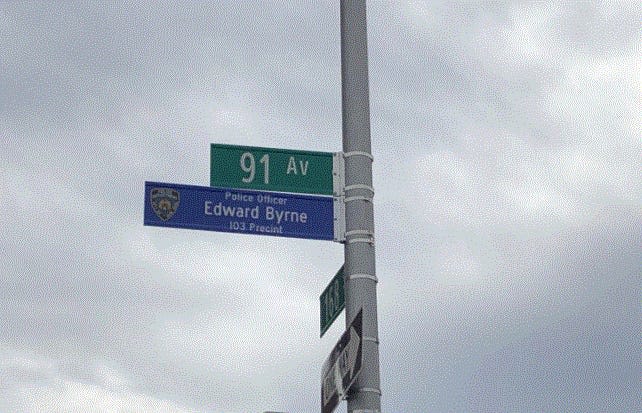 An NYPD officer from Long Island who was gunned down 30 years ago is being honored today.
A street re-dedication ceremony is being held for Officer Edward Byrne at 107th Avenue and Inwood Street in Jamaica, Queens.
As News 12 has reported, four men were convicted of the Feb. 26, 1988 killing in Queens.
The 22-year-old from Massapequa was in his patrol car guarding the home of a witness in a drug case.
Prosecutors say a jailed drug kingpin ordered the murder because the witness agreed to testify against the dealer.